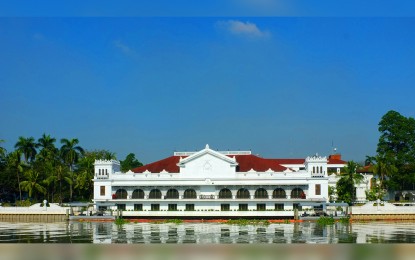 MANILA – The Office of President is yet to release a schedule on President Ferdinand "Bongbong" Marcos Jr.'s state visits this year, Malacañang said Monday.
Press Secretary Trixie Cruz-Angeles said Marcos is prioritizing the final list of names of the members of his Cabinet.
"The President has not announced any state visits. As of now, he is busy building up the Cabinet. So, we will have to wait for an announcement if there is indeed such a thing," she said in her first Palace press briefing.
Asked if Marcos has accepted the invitation of United States President Joe Biden to visit Washington, she said the Palace has yet to formally acknowledge the invite.
"Let's wait for Malacañang to formally acknowledge it and then we will probably make the announcement with regard to whether or not it's going to happen," she added.
On Friday, Philippine Ambassador to the US Jose Manuel Romualdez revealed that US Second Gentleman Douglas Emhoff handed Marcos the personal letter from Biden.
Emhoff, husband of US Vice President Kamala Harris, led the seven-member delegation from Washington that attended the inauguration of Marcos at the National Museum Manila on Thursday.
"In that letter of course, he [Biden] congratulated the President and that he hoped to be able to speak to him again by phone sometime soon. But also, invited him to come to Washington when both their schedules would allow. So, it is really an open invitation for President Marcos to come to the White House," Romualdez said in an interview with One News on Friday.
Romualdez, however, said it may take "a couple of months" before the state visit takes place as Marcos would need to prioritize domestic issues.
He also assured that Marcos will have "full diplomatic immunity" as head of state despite a long-standing contempt order that had prevented him from entering the US.
Romualdez said US Embassy Chargé d'affaires Heather Variava "immediately" informed Marcos about his immunity after he won the May 9 elections.
Last month, US Deputy Secretary of State Wendy Sherman also said Marcos is welcome in the US given his diplomatic immunity.
Marcos and Biden spoke over the phone last May where the latter congratulated the former on winning the presidential election, according to an official statement from the White House.
In the statement, Biden said "he looks forward to working with the President-elect to continue strengthening the U.S.-Philippine Alliance, while expanding bilateral cooperation on a wide range of issues, including the fight against Covid-19, addressing the climate crisis, promoting broad-based economic growth, and respect for human rights." (PNA)