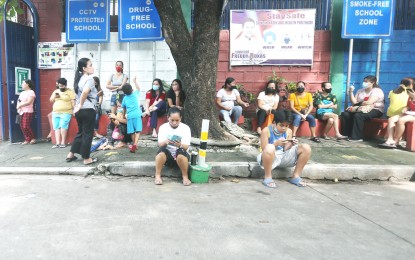 MANILA – Telecommunications service provider Globe Telecom Inc. (Globe) and several financial institutions have partnered to strengthen their efforts against scams and phishing through text messages and calls.
In a statement on Monday, Globe said an agreement was recently signed with Unionbank to enable a "faster alerting mechanism, more seamless data-sharing, and expeditious filtering of activities linked to online fraud."
A group chat with major commercial banks and Mynt, the operator for GCash, was created back in 2019 for the immediate and direct reporting of spam messages received from their customers.
"The partnerships resulted in the immediate blocking of over 9 million scam and spam messages in the first half of the year, reflecting gains in a pioneering industry cooperation to combat online bank fraud," it said.
A total of 9,063,698 messages were blocked from January to June 15 and included messages reported by customers to their banks such as suspicious requests for one-time passwords (OTP), other attempts at accessing bank accounts and from blacklisted senders.
"Additionally, Globe blocked 1,119 pishing calls, another scamming scheme where fraudsters call bank customers pretending to be legitimate bank representatives to obtain sensitive information," it said.
It noted that phishing -- or an attempt by cybercriminals posing as legitimate institutions to obtain sensitive information from targeted individuals -- using text messages and emails is on the rise, many of which pretend to be official notifications from banks.
"This has already resulted in a number of depositors losing their hard-earned money to fraudsters," it said.
In response to these fraudulent activities, it said banks can report a phishing campaign that impersonates a URL, domain, or mobile number, and other spamming and scamming incidents for blacklisting.
"Globe also offers free whitelisting of official SMS blasting companies, which are the only ones allowed to send messages using a brand or company name," it said.
It called on the rest of the private sector to be "more open to collaboration" to prevent scams from happening or escalating.
The public is encouraged to report mobile numbers responsible for spam and scam messages by visiting https://www.globe.com.ph/stop-spam.html#gref. (PNA)