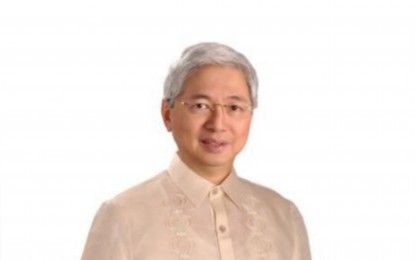 MANILA – As part of his priorities to restructure the agency, new Department of Trade and Industry (DTI) Secretary Alfredo Pascual has reduced the number of undersecretaries from seven to five.
According to the updated DTI website, Pascual retained Undersecretary Ceferino Rodolfo for Industry Development and Trade Policy Group, Undersecretary Rafaelita Aldaba for Competitiveness and Innovation Group, Undersecretary Ruth Castelo for Consumer Protection Group, Blesila Lantayona for Regional Operations Group, and Ireneo Vizmonte for Management Services Group.
The new trade chief scrapped the undersecretary positions for Special Concerns and Pangkabuhayan sa Pagbangon at Ginhawa, which is a livelihood project for disaster-stricken micro, small and medium enterprises.
Pascual earlier said one of his five priorities is the restructuring of the DTI, which may need "tweaking of (the) workforce budget".
During his first flag ceremony as DTI Secretary Monday, Pascual urged DTI employees to "step up and serve to the best of your abilities" in the next six years as the department has many challenges to face amid headwinds both in the domestic and global market.
Among these challenges include the ongoing pandemic and the war between Russia and Ukraine that has resulted in soaring oil prices and inflationary pressure that causes further distress to consumers and businesses.
"But we in DTI must face these challenges with grit and optimism. I call our colleagues from DTI (to) let us build on DTI's past successes and ongoing programs, which you have initiated and implemented over the past months and years," he said.
Under his watch, Pascual encouraged colleagues in the agency to work on the shared aspirations of creating more jobs, more sustainable business, empowering consumers, and helping to bring out families from poverty.
"Together, let us forge immediate remedies for our people's problems while working on long-term solutions for our national development challenges," he said. (PNA)