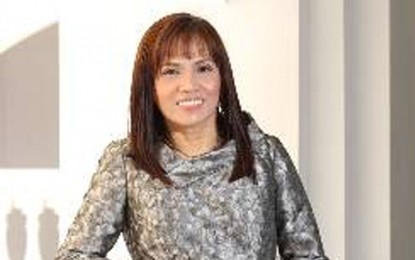 MANILA – The rates of Treasury bills (T-bills) rose on Monday but all tenors were fully awarded during the auction.
The average rate of the 91-day debt paper rose to 1.908 percent, the 182-day to 2.608 percent, and the 365-day to 2.811 percent.
These were at 1.855 percent, 2.400 percent, and 2.630 percent for the three-month, six-month and one-year papers during the auction last June 27.
The Bureau of the Treasury (BTr) offered all tenors for PHP5 billion each.
Bids reached PHP18.673 billion for the 91-day, PHP6.376 billion for the 182-day, and PHP7.710 billion for the 364-day.
"Rates sustained upward adjustments with inflation forecast from BSP (Bangko Sentral ng Pilipinas) exceeding 6 percent," National Treasurer Rosalia de Leon said.
De Leon said that with the rate of price increases expected to accelerate further, "market (is) seeing BSP delivering (a) harder rate punch to quash inflation."
She, however, said that latest T-bill rates are "aligned with secondaries."
"There have been repricing already as secondary levels show (it is) following guidance from BSP Governor on inflation path," she added.
BSP's policy-making Monetary Board (MB) has increased the central bank's key rates by a total of 50 basis points, 25 basis points each last May and June, after noting the continued recovery of the domestic economy gives the central bank leeway to hike its key rates to help address rising inflation rate.
Domestic inflation rate surpassed the government's 2-4 percent target band last April when it rose to 4.9 percent and further to 5.4 percent the following month.
To date, the average inflation stood at 4.1 percent. (PNA)