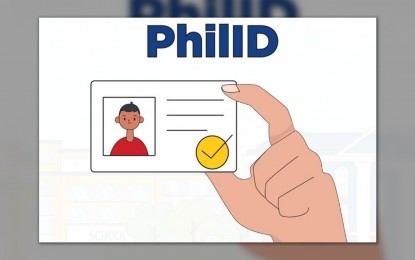 MALASIQUI, Pangasinan – The Philippine Postal Corp. (PHLPost) has delivered 856,550 Philippine Identification (PhilID) cards or the national ID to registrants in the Ilocos Region as of May 27
In a phone interview on Monday, Philippine Statistics Authority (PSA) Ilocos information officer Jim Ian Bautista said of the total number, 21,588 national IDs were delivered to Ilocos Norte; 222,565 to Ilocos Sur; 248,265 to La Union; and 364,132 to Pangasinan.
"The PSA partnered with Bangko Sentral ng Pilipinas for card production while the PHLPost administers the door-to-door delivery," he said.
He added the number included those returned to sender due to either the registrant having passed away or having moved out of his or her residence.
Bautista said the delay in the delivery of some of the PhilIDs might be due to double registration or duplication so they need to validate the records at the PSA.
PSA offices in the provinces continue to organize mobile registrations in coordination with government agencies, non-government organizations, and private companies.
"The institutional registration strategy ensures the staff and employees will have safe and convenient (Philippine Identification System or PhilSys) registration," Bautista said.
For those who have received their PhilIDs, the PSA is discouraging them from posting these cards online or lending them to other people as they may be copied or falsified, especially the PhilSys number, which is unique to every individual. (PNA)