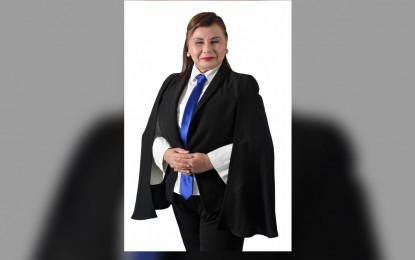 MANILA – Philippine Economic Zone Authority (PEZA) Director General Charito Plaza has offered another way for the Bulacan Airport City project to be declared as special economic zone after President Ferdinand "Bongbong" Marcos Jr. vetoed House Bill 7575 creating the Bulacan Airport City Special Economic and Freeport Zone Authority (BACSEFZA).
In a statement Monday, Plaza said instead of creating another investment promotion agency through the proposed BACSEFZA, the airport project in Bulacan could be registered with PEZA as a new special economic zone.
"To think that the BACSEFZA is a private-led development of (a) new ecozone, it is but appropriate to register it with PEZA instead of having it legislated to be a new investment promotion agency. Through this, (the) government is spared of responsibility to provide (an) annual budget to legislated independent economic zones and to create multiple IPAs with overlapping goals and mandates," she said.
Senator Imee Marcos similarly suggested on Monday applying the PEZA law or refiling the bill.
"The two Houses are fully aware that this is a bill that has gone through the trade, rules committee, then in third reading. Mabilis na lang yan sa (It's going to be fast in the) Senate and so on. And hopefully, ma-improve na (it will be already improved)," she said in an interview at the Senate in Pasay City.
The presidential sister wonders through where the veto message will be transmitted.
"Kanino ipapadala dahil na-adjourn na 'yung 18th Congress? Wala pa namang nako-convene na 19th Congress. Meron bang (To whom should it be sent because the 18th Congress was adjourned? The 19th Congress has not yet convened. Is there something called) 18th and a half Congress? Palagay ko, wala (I think there is none)," she said.
The Congress, the senator said, cannot be deprived of its right to override the presidential veto because the bill garnered unanimous votes in the Senate which she said was "a very rare occurrence".
Plaza said if the project will register with PEZA, the project should meet the criteria of the Strategic Investments Priorities Plan, the government's blueprint in providing tax perks.
"Ecozone developers or landowners can register (with) PEZA and develop or create different types of economic zones where different enterprises can locate different types of industries. Through this, lands are utilized responsibly depending on the land and natural resources on it," the PEZA chief added.
Special Economic Zones still need a declaration from the Chief Executive.
Earlier, Press Secretary Trixie Cruz-Angeles said the construction of the Bulacan International Airport led by San Miguel Corp. will push through despite Marcos vetoing HB 7575. (PNA)