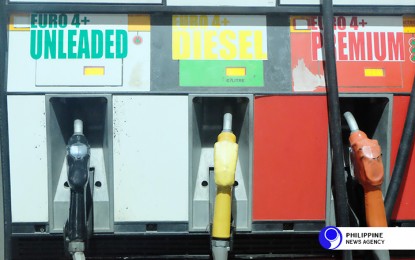 MANILA – The inflation rate is expected to post higher levels of at least 5.5 percent in the second and third quarter of 2022 due in part to rising oil prices in the international market.
Based on the June 2022 issue of the Market Call released on Monday, inflation further surpassed the government's 2-4 percent target band last May because of faster upticks of items under the heavily-weighted food and non-alcoholic beverages and transport items because of supply issues as well as rising oil prices in the international market.
The rate of price increases exceeded the government' target band last April when it rose to 4.9 percent, from 4 percent a month ago, and then to 5.4 percent the following month.
The average inflation in the first five months this year stood at 4.1 percent.
The monthly publication jointly published by the First Metro Investment Corporation (FMIC) and the University of Asia and the Pacific (UA&P) said inflation posted a slower month-on-month print last May at 0.5 percent compared to the 1 percent jump in April, while the annualized figure stood at 6.2 percent from 12.7 percent.
"Despite the overall slower pace in both actual and seasonally adjusted terms, we think headline inflation will remain above 5.5 percent for the rest of the year," it said, citing expectations for continued upticks in the prices of oil in the world market.
It forecasts average inflation in the second quarter at around 5.4 percent and at 5.7 percent in the third quarter before easing in the last three months of the year.
"The peso depreciation will encourage domestic food producers to step up their uptick with foreign products becoming more expensive," it added.
The FMIC and UA&P forecast the peso to further weaken against the US dollar because of generally stronger US dollar, higher US interest rates, and increasing trade deficits, with the latter seen to surpass the USD50-billion level this year.
The local currency again closed at the 55-level against the US dollar on Monday, after starting the year at 51-level.
The report said rising interest rates in the US, which the Federal funds rate hiked by a total of 150 basis points since last March, along with rising trade deficit of the Philippines, are expected to hurt the local currency.
"Safe haven demand boosted the US dollar as investors worry about the global economic slowdown on the horizon," it added. (PNA)