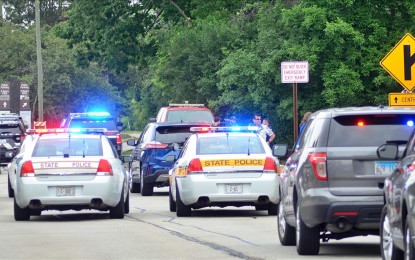 WASHINGTON – The death toll from a Fourth of July Independence Day parade shooting in the US state of Illinois has risen to six, said police on Monday.
The shooting, which took place in Highland Park City, some 48 kilometers (30 miles) outside of Chicago, also left 24 others injured, said Highland Park Police Commander Chris O'Neill at a press conference.
He said law enforcement agencies are searching for the gunman and described him as a white male, aged 18 to 20.
The police believe the gunman fired a rifle from a roof during the parade.
"The firearm has been recovered from the scene," said O'Neill.
Illinois Rep. Brad Schneider said he and his team were gathering at the start of the parade when the shooting took place.
"Hearing of loss of life and others injured," said Schneider on Twitter.
"My condolences to the family and loved ones; my prayers for the injured and for my community; and my commitment to do everything I can to make our children, our towns, our nation safer. Enough is enough!" (Anadolu)