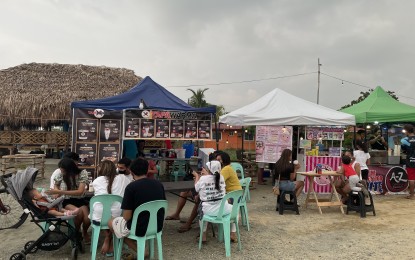 LAOAG CITY – The number of employed residents in the Ilocos Region went up in the first quarter of this year as the local economy continued to get back on its feet.
Based on the preliminary estimates of the employment situation in Region 1 conducted by the Philippine Statistics Authority, the employment rate improved by 1.6 percent from 92.5 percent in the first three months of 2021 to 94.1 percent during the same period this year.
"The rate was also higher than the employment rate of 92.8 percent in January 2022," said PSA Regional Director Sheila De Guzman on Tuesday.
De Guzman said the total population of 15 years old and above in the Ilocos region was estimated at 3.6 million. Out of this population, 2.5 million were in the labor force.
"Most of the employed workers in the region are engaged in agriculture, industry, and service sectors," she added, citing the unemployment rate decreased by 5.9 percent, or equivalent to 147,000 unemployed persons.
In April 2022, the labor force participation of the region was estimated at 68.5 percent. This means that seven in every 10 people aged 15 years and above were either employed or unemployed.
According to the PSA report, the Ilocos Region ranked second among the regions in terms of Labor Force Participation Rate (LFPR), which is higher than the national LFPR of 63.4 percent.
Currently, Region 1 is under a more relaxed Alert Level 1 status, allowing businesses to increase capacity and removing age-based mobility restrictions as coronavirus disease 2019 (COVID-19) cases fell. (PNA)