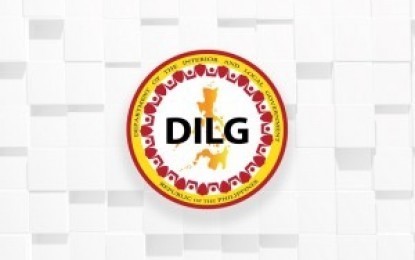 MANILA – A ranking official of the Department of the Interior and Local (DILG) on Tuesday said the unused funds for the hiring of contact tracers and other pandemic programs have been returned to the national treasury.
"Aside from the contact tracers being given by the DILG out of our appropriations, LGUs also have their own contact tracers and augmenting the DILG contact tracers, hence savings and other unexpended balances,'' DILG Assistant Secretary for Finance and Comptrollership Ester Aldana told reporters.
She said DILG has incurred excess Covid-19 funds after some local government units (LGUs) hired their own contact tracers and provided transportation services for the personnel assigned at the height of the pandemic.
Aldana noted that out of the unobligated amount of PHP577 million, funds amounting to PHP140 million for the hiring of contact tracers remain valid for obligation until the end of this year.
"So we really have to return that money to the BTr (Bureau of the Treasury). These unexpended balances for this Covid or for contact tracers are due to the allocated funds for health protocols like face masks, alcohol, PPE (personal protective equipment) items, and the cost price for that is lesser compared to 2020," she added.
This came after the Commission on Audit flagged the DILG's failure to fully use its PHP4.038 billion Covid-19 funds for 2021.
DILG Secretary Benhur Abalos vowed an investigation into the unused funds even if it happened before assuming the head of the agency. (PNA)