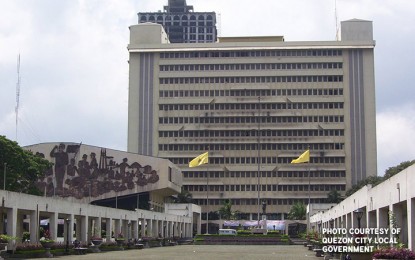 MANILA – Micro entrepreneurs in Quezon City can start planning their business ventures with the resumption of the "Pangkabuhayang (Livelihood) QC" program.
The program will prioritize displaced or resigned employees, micro-entrepreneurs like vendors, laid-off and returning overseas Filipino workers, unemployed solo parents, persons with disabilities, and indigent residents.
The Small Business and Cooperatives Development and Promotion Office (SBCDPO) provides the additional capital between PHP10,000 and PHP20,000.
"Pangkabuhayang QC" is one of the pet social services programs of Mayor Joy Belmonte.
"The capital assistance that we are providing can help our QCitizens start small businesses such as a sari-sari (retail) store, small eatery or even an online retail shop. Its goal is to give them a sustainable source of income through entrepreneurship," Belmonte said in a statement.
SBCDPO tapped village offices and computer shops to help residents without or limited technological knowledge or internet connection apply for the program.
Mona Celine Yap, SBCDPO head, said they have trained some computer shop owners so they can guide and assist applicants in accessing the QC-Eservices website qceservices.quezoncity.gov.ph.
"We want this program accessible to all interested QCitizens, especially those who are aspiring entrepreneurs," she said.
The "Pangkabuhayang QC" program was set up to help residents affected by the Covid-19 pandemic.
The PHP260-million first phase benefitted 25,000 residents.
In December 2021, the program was allocated PHP200 million for 20,000 beneficiaries. (PNA)