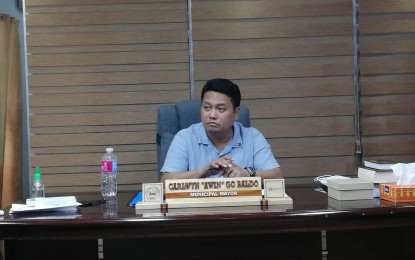 DARAGA, Albay – At least 54 barangays here can now enjoy free healthcare services after the municipality announced on Tuesday the launch of the first mobile laboratory and diagnostic clinic in the Bicol region.
Daraga Mayor Carlwyn Baldo, in a press conference, said the initiative was borne out of his interactions with the people during his campaign who often complain about the lack of access to quality healthcare services given their personal circumstances.
"Almost every day, people would approach me and share their sentiments regarding their medical services closer to you. I know your needs and I intended to provide urgent solutions. This is a stepping stone while I prepare my long-term plan to advance healthcare services for all Daraguenos," Baldo said in the vernacular.
Baldo said two mobile Arangkada Banwa Mobile Laboratory and Clinics (ABMLCs) were delivered to the people of Daraga.
"ABMLC is an initial effort to provide effective, efficient, and most importantly free healthcare services to all Daragueños," he added.
One of the ABMLCs will be housed at the Rural Health Unit while the other will be roving around the rural barangays in Daraga by schedule.
Manned by medical technologists and doctors, the rollout of these medical services is part of Baldo's six-point agenda, which aims to advance basic services, and allocate a budget for free healthcare services.
The ABMLC can provide medical laboratory tests from a urinalysis, blood test, hematology, digital X-ray, ECG, to ultrasound.
Baldo said the mobile clinic will be stationed two days in a barangay and can cater to around 150 to 200 patients per day.
"Even if the income of a small family is within the minimum wage they can feel safe, with free tertiary education, and free medical services," Baldo added.
He also added that after the elections, he already worked to find solutions to the problems of Daragueños. (PNA)