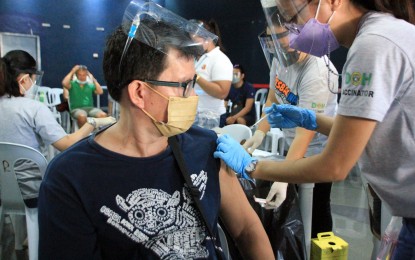 DUMAGUETE CITY – Coronavirus cases are on a rise in Negros Oriental province, with records showing a slow but steady climb.
Assistant Provincial Health Officer Dr. Liland Estacion said as of July 4, the province recorded 24 new positive cases with the capital city logging 12.
The province previously logged 10 cases on June 28 and eight cases on June 21.
"This is no longer something to be ignored. It is very clear that while the rise in cases is somehow slow, the numbers are increasing and we should be mindful of the health protocols, especially the wearing of masks," she said in mixed English and Cebuano.
The current caseload for Negros Oriental is 23,603, including 22,841 recoveries and 743 deaths.
Estacion also reiterated her appeal for the unvaccinated, especially the "zero-dose" individuals, to have themselves inoculated against Covid-19 because the province's accomplishment rate is still at a very low level.
The province will not be able to downgrade to Alert Level 1 unless it can meet its target as set by the National Vaccination Operations Center, she said. It is currently under Alert Level 2 until July 15.
Records at the Provincial Health Office show that 665,105 individuals are fully vaccinated (including recipients of the one-shot Janssen vaccine), which represents 57.9 percent of the target of 1,148,424 individuals.
Also, only 96,110 individuals have received the booster, which is a measly 8.3 percent of the same target, Estacion said.
She appealed to the fully-vaccinated individuals to receive the booster shots, citing the importance of an additional dose to increase the vaccine's efficacy. (PNA)