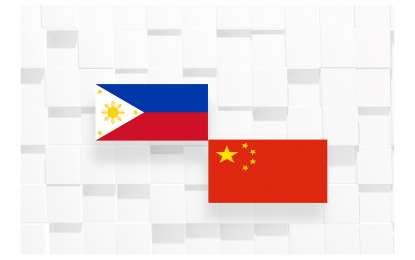 MANILA – President Ferdinand "Bongbong" Marcos Jr. announced Tuesday that he will meet with Chinese State Councilor and Foreign Minister Wang Yi to deepen the Philippines' ties with China.
"The agenda I'm sure will be to strengthen ties between China and the Philippines and of course to find ways to work, to resolve the conflicts that we have," Marcos said in a press conference at Malacañan Palace.
Marcos, however, is not privy to the exact date of his meeting with Wang.
He said the South China Sea (SCS) territorial disputes, as well as the renewal of Philippines and China's closer cooperation in various fields, will be discussed during his upcoming meeting with Wang.
"Let's have cultural exchanges, educational exchanges, even the military, if that will be useful. Of course, the GTG (government-to-government [partnership]) has always been there, the private sector, and joint ventures have also been there. But I think that the more that we do, the more it will help resolve the issue," he said.
Marcos said he would not limit the discussions to the SCS issue, stressing that there are other matters that need to be touched on to "normalize" the relationship between the Philippines and China.
"One of the ways that I have consistently suggested is that we have our relationship not only in one dimension, yun lang (not only) West Philippine Sea. Let's add to that," he said. "Let's do other things too. And that way, it will normalize our relationship."
Wang accepted the invitation of Foreign Affairs Secretary Enrique Manalo to visit the Philippines on July 5 and 6.
Wang and Manalo are also scheduled to hold a bilateral meeting to discuss a wide range of issues, focusing on maintaining and building on the positive trend of relations between the Philippines and China, the Department of Foreign Affairs said on Monday.
On July 12, 2016, the Hague-based Permanent Court of Arbitration (PCA) ruled in favor of the Philippines' petition to invalidate China's claim of supposed historic rights over almost the entire SCS.
National Security Adviser Clarita Carlos earlier said the bilateral and multilateral negotiations with China to settle the SCS territorial disputes will continue under the Marcos administration.
China, the Philippines, and several other littoral states are locked in a territorial dispute over the SCS where Beijing claims around 80 percent of the strategic waters. (PNA)