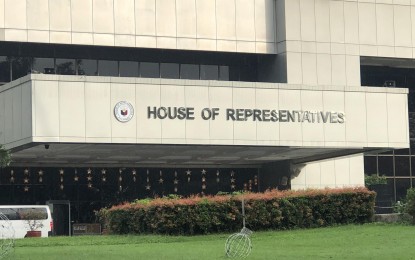 MANILA – The veto of the measure creating the Bulacan airport ecozone is a signal to spend less time on bills granting tax incentives and tax breaks.
Instead, measures in the 19th Congress should focus on non-tax incentives, improving tax compliance, plugging loopholes, and easier business registration with the Bureau of Internal Revenue (BIR) and other agencies.
Bagong Henerasyon party-list Rep. Bernadette Herrera said the country can create more jobs without bleeding out revenues, noting that the government should just focus on making approval processes more efficient for investors.
"The government needs more funds, not revenue losses and tax loopholes," Herrera said in a statement. "Investors prefer efficient approval processes with no corruption over incentives anyway."
She noted that the 18th Congress created the Fiscal Incentives Review Board to "stem, trim, and rein in the exuberance of many agencies granting tax incentives left and right like there's no tomorrow".
"We need bills that create new jobs from new businesses without bleeding out revenue through tax incentives," she added.
For most of the microenterprises and small enterprises, she said a simple annual flat rate or filing fee of PHP500 to PHP1,000 would be enough.
"Just enroll all of them in the electronic tax filing system so they can file their financial books online. Training on e-filing should be free. The goal here is registration compliance so they become truly legit businesses, not an underground economy," she said.
She said the BIR should have a mobile application for the registration of micro and small enterprises.
"Tax compliance is low and poor now and has been for decades, especially among the micro and small enterprises and professionals because the regulations are difficult and inconvenient," she said.
President Ferdinand "Bongbong" Marcos Jr. will fully support a measure establishing a special economic zone and freeport adjacent to the proposed airport city in Bulacan once Congress "corrects" provisions that pose substantial fiscal risks to the country, Malacañang said Monday.
"He does say he is fully supportive of this. And so in fact this is, it is, his commitment to sharpen the law so that when this is indeed passed, then he can fully support it," Press Secretary Trixie Cruz-Angeles said in her first regular Palace press briefing. (PNA)