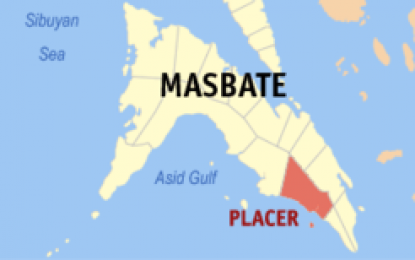 LEGAZPI CITY – A member of the Communist Party of the Philippines-New People's Army (CPP-NPA) surrendered to police authorities in Placer, Masbate on Monday.
A report from Police Regional Office in Bicol (PRO-5) on Wednesday identified the surrenderer as "Ka Jack", 44, a resident of Barangay Poblacion, Placer town.
He is a member of the Militia ng Bayan under Platoon 1, Larangan 2, Komite ng Probinsya 4, Bicol Regional Party Committee under the Jose Rapsing Command in Masbate.
"The joint elements of Placer Municipal Police Station and Masbate 2nd Provincial Mobile Force Company, facilitated the surrender of 'Ka Jack' after conducting a series of negotiations and information campaigns with regard to National Task Force to End Local Communist Armed Conflict E.O (Executive Order) 70.," said Major Malu Calubaquib, PRO-5 spokesperson in a statement.
Calubaquib said the surrenderer was recruited by a certain "Ka Reynan" at Sitio Pandayan, Barangay Puro, Placer in 1992 while only 15 years old.
The police said, "Ka Jack" was undergoing debriefing and profiling to be enrolled in the government's Enhanced Comprehensive Integrated Livelihood Program (E-CLIP).
The CPP-NPA is listed as a terrorist organization by the United States, European Union, the United Kingdom, Australia, Canada, New Zealand, and the Philippines.
The Anti-Terrorism Council also formally designated the National Democratic Front as a terrorist organization on June 23, 2021, citing it as "an integral and inseparable part" of the CPP-NPA created in April 1973. (PNA)