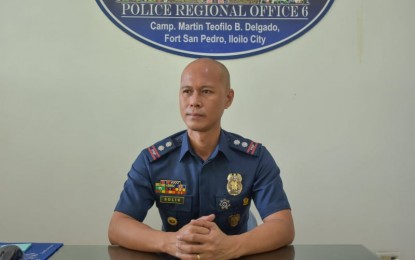 ILOILO CITY – Crime incidents during the first half of 2022 in Western Visayas decreased by 4.06 percent compared to the same period last year due to the weekly "enhanced managing police operations" and the community's support.
"During the enhanced managing police operations, we take a look of the crime incidents, action taken and update on the solved and unsolved cases and the efforts of our police officers. We strategize on how to address criminalities and resolve unsolved cases," said Lt. Col. Arnel M. Solis, spokesperson for the Police Regional Office 6 (PRO-6) on Wednesday.
He added that they could not discount the support of local government units and the community as a whole through the information that they provide.
"The closed circuit television of barangays and information from the community helped a lot in solving criminalities," he said in an interview.
PRO-6 recorded 10,408 total crime incidents from January to June this year against the 10,849 in the same period in 2021.
Cases under the peace and order indicator dropped by 13.02 percent with 5,154 cases from January to June this year compared to the 5,926 incidents in the same period last year.
The eight focus crimes of murder, homicide, physical injury, rape, robbery, theft, carjacking, and stealing of motorcycles went down by 11.49 percent or 1, 278 from 1,444 incidents last year.
Solis said that PRO-6 director Brig. Gen. Flynn E. Dongbo wanted all units of the PNP to maintain their crime prevention efforts to sustain the downtrend in cases and for their commanders to regularly assess their respective areas of responsibility.
Criminal incidence in the region has declined since 2020. (PNA)