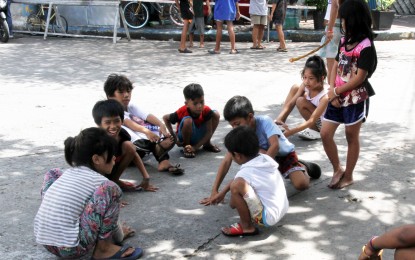 MANILA – Addressing child labor woes in the country requires strong political will from leaders and collaborative efforts among key sectors, an official of the Commission on Human Rights (CHR) said Wednesday.
In a statement, CHR executive director Jacqueline Ann de Guia lauded the Department of Labor and Employment (DOLE) for rescuing 90,000 minors from child labor "since they began their child laborers profiling initiative in 2018."
"The Labor Department, through its Bureau of Workers with Special Concerns (BWSC), aimed to create a database detailing the demographic, as well as appropriate services and interventions, necessary to save a child from harmful labor or economic activity," de Guia added.
The human rights chief said the initiative is a "fulfillment" of the Philippine Development Plan 2017–2022 goal of reducing child labor cases by 30 percent.
So far, the DOLE has collected information on 454,520 child workers across the country.
Of the total number, 105,826 were provided with government assistance on health and education, with their parents also receiving livelihood amelioration.
"CHR commends DOLE for the evidence-based and child-centered approach to address a pressing child rights issue," de Guia said.
Citing the latest figures from the Philippine Statistics Authority (PSA), de Guia noted a 70 percent decline in child laborers in 2020 compared to 2011.
From around 2.1 million a decade ago, it was down to 596,900 in 2020.
"Ending child labor requires strong political will from our leaders and harmonized efforts among key sectors. With this positive development, the Commission hopes for the continued efforts of our government to equip parents with the necessary tools and means so children are raised in a safe environment where their physical, mental, and psychosocial health are nurtured," she added.
De Guia called on the public to look into every child's potential in the country.
"Let us not deny our children of their childhood and their potential. Invest in their future by upholding their dignity, freedoms, and fundamental human rights," she said. (PNA)