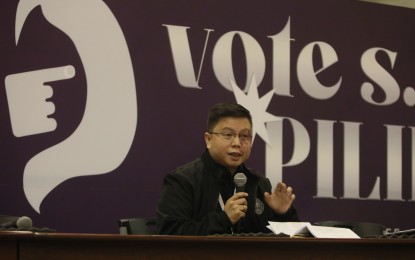 MANILA – The Commission on Elections (Comelec) is letting the Office of the Solicitor General (OSG) answer the temporary restraining order (TRO) issued by the Supreme Court stopping it from canceling the certificate of candidacy (COC) of a mayoral bet in La Union.
"Per standard protocols and procedures, we will be referring the matter to the OSG, requesting their good office to represent the Commission," said acting poll body spokesperson John Rex Laudiangco in a statement on Wednesday.
This came as the high court on Tuesday ordered the poll body to halt its enforcement of its May 13, 2022 resolution canceling the COC of Frank Ong Sibuma and revoking his proclamation as the elected mayor of Agoo town in the May 9 polls.
The poll body official added that Stefanie Ann Eriguel Calongcagon was proclaimed during the Municipal Board of Canvassers (MBOC) proceedings on Tuesday afternoon.
"Please note that the Clerk of the Commission has not yet received any notice or order or Temporary Restraining Order (TRO) at that time," he said.
Laudiangco added that he has yet to see the contents of the TRO.
"We have just been informed that the Clerk of the Commission received the same this noon via email," he added.
The Comelec's move to cancel Ong's candidacy stemmed from the petition filed by Calongcagon and Alma Panelo who alleged that he made a material misrepresentation regarding his residence in violation of Section 78 of the Batas Pambansa 881 or the Omnibus Election Code. (PNA)