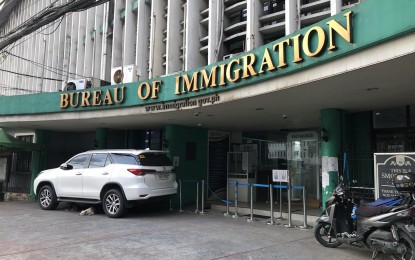 MANILA – The office of Justice Secretary Jesus Crispin Remulla on Wednesday announced the appointment of new officer-in-charge at the Bureau of Immigration (BI), one of the attached agencies of the Department of Justice (DOJ).
In a department order, Rogelio D. Gevero Jr. was designated as OIC effective immediately until the end of the month, or until a replacement has been appointed or designated.
Prior to his designation, Gevero was the chief of the BI's Immigration Regulation Division.
"The Department of Justice wishes him the best of luck and will be behind him in his newly designated position as OIC," lawyer Mico Clavano told reporters speaking in behalf of Remulla.
Remulla earlier identified the BI along with the Land Registration Authority and the Bureau of Corrections as agencies under the DOJ that need attention.
Earlier, Remulla also designated National Bureau of Investigation (NBI) Deputy Director Medardo G. De Lemos, a 37-year veteran of the NBI, as the agency's OIC. De Lemos had been second in command of the NBI to its last OIC, Eric Distor. (PNA)