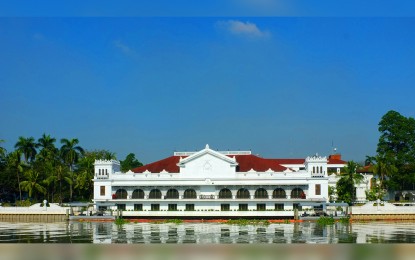 MANILA – Film Development Council (FDCP) chairperson and chief executive officer (CEO) Liza Diño-Seguerra will continue to head the film body in holdover capacity, a Palace official said Thursday.
Press Secretary Trixie Cruz-Angeles made this remark after Malacañang announced that President Ferdinand "Bongbong" Marcos Jr. has named actor Tirso Cruz III as new FDCP chairperson and CEO.
Diño-Seguerra was reappointed as FDCP chairperson in March. She was supposed to serve for another three-year term that lasts until 2025.
On Wednesday, Cruz-Angeles cited Memorandum Circular (MC) 1 declaring certain positions in the Executive Department vacant as the reason why Diño-Seguerra was replaced.
Under MC 1, all presidential appointees holding co-terminus appointments, as well as those occupying posts created in excess of the authorized staffing pattern, are deemed separated from office effective noontime of June 30, the time when Marcos took oath as the country's 17th president.
However, Cruz-Angeles later clarified that Diño-Seguerra will remain as FDCP chair and CEO in holdover capacity.
Citing Republic Act (RA) No. 9167 or An Act Creating the Film Development Council of the Philippines, she said the FCDP chairperson has a three-year term unless removed by the President.
"Under RA 9167 the chairman and CEO has a term of three years unless removed by the president.
Ms. Diño was reappointed by President Duterte and was serving a second term when President Ferdinand Marcos Jr. exercised his power to remove the current chair and appoint a new one," she said in a statement on Thursday.
Currently, Cruz's documents are still pending.
"While Mr. Tirso Cruz III's documents are pending, Ms. Diño remains in a holdover capacity," she added.
FDCP is the national agency responsible for film policies and programs to ensure the economic, cultural, and educational development of the Philippine film industry.
It aims to encourage the film industry to create quality films – from development to production, to distribution and exhibition - and to conduct film-related events that enhance the skills of Filipino talents. (PNA)