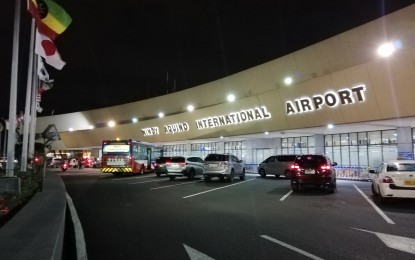 MANILA – Duterte Youth party-list Rep. Ducielle Cardema has refiled a measure seeking to rename Ninoy Aquino International Airport (NAIA) back to its original name, Manila International Airport.
In filing House Bill 1252, Cardema said the name of the international gateway of the country should not have been "politicized in the first place".
Cardema said the airport was named NAIA in 1987 during the time of then President Corazon Aquino through Republic Act 6639, which she described as a political move in connection with Aquino's husband, Senator Benigno "Ninoy" Aquino Jr., who was assassinated on Aug. 21, 1983 at the Manila airport.
She said renaming NAIA would make it easily identifiable for foreigners and would give Filipinos a sense of pride.
"Our nation's capital is named Manila, therefore our country's international gateway to the world must be known as the Manila International Airport as a sense of pride for our country's capital."
The bill was filed on July 5 and was released to the media on Thursday.
Negros Oriental Rep. Arnolfo Teves also proposed to rename the NAIA to Ferdinand E. Marcos International Airport.
In filing House Bill 610, Teves said it is "more appropriate" to rename the airport based on the person who has "contributed to the idea and execution of the said noble project".
"This project was done during the time of the presidency of Ferdinand Marcos Sr. It is more appropriate to bear the name that has contributed and (left) legacy in our country to make the Philippines a center of international and domestic air travel, who has instituted and built or conceptualized the project in making it the pride of our country," Teves said in the bill's explanatory note.
Press Secretary Trixie Cruz-Angeles, meanwhile, said the Palace is not in a position to determine if the measure may be considered timely.
"This is not a bill filed by Malacañang so it's not our place to indicate whether it is timely or not. It was the congressman who filed it, so no comment for right now. Particularly, it's very early stages. It's just been filed," she said in a Palace briefing on Wednesday. (PNA)