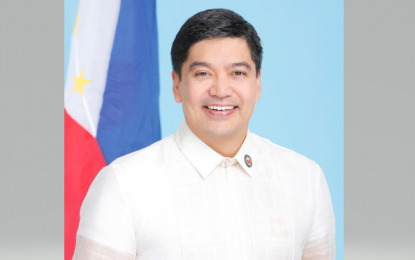 MANILA – A lawmaker on Friday urged the Department of Social Welfare and Development and other government agencies to come up with a comprehensive package of social protection services for more than 15 million solo parents.
Camarines Sur Rep. Luis Raymund Villafuerte said Republic Act (RA) 11861 or the Expanded Solo Parents Welfare Act broadened the definition of "solo parents" to cover more Filipinos as beneficiaries and gave additional financial benefits.
The social protection services for solo parents and their families, he said, should include livelihood opportunities, temporary shelter, forfeitable and non-cumulative parental leaves of not more than seven days per year for those that have been employed for at least six months, legal advice and assistance, counseling services, parent effectiveness services, and stress debriefing.
"A more comprehensive package of social welfare services and development initiatives for solo parents will help the government further ease their burden in rearing their children towards becoming productive citizens," he said.
He also appealed to the local government unit (LGU) executives to submit to the DSWD on a quarterly basis their respective lists of solo parents availing of the benefits of this law.
He noted that the new law classifies "solo parents" to include the spouses or family members of semi-skilled overseas Filipino workers (OFWs) who have been away from the Philippines for a period of 12 months; grandparents and other family members or qualified guardians who bear sole responsibility over children; and those whose spouses have been detained for at least three months for a criminal conviction.
Also included are those whose spouses have been medically certified as physically or mentally incapacitated; those who have been separated from their spouses for at least six months and have taken on sole parental care and support of their children; those whose marriages have been nullified or annulled and have been entrusted with solo parental care; and those who have been abandoned by their spouses for at least six months.
Villafuerte urged the DSWD, in coordination with the Department of the Interior and Local Government, to immediately establish and maintain, as provided in the new law, a centralized database of all solo parents who are to be issued Solo Parent Identification Cards and booklets by the LGUs.
"The expanded protection and promotion of the welfare of solo parents and their children under RA 11861 further concretizes the government's commitment to the constitutional provision for the State to recognize the sanctity of family life and protect and strengthen the family as a basic autonomous social institution," Villafuerte said.
Former Agusan del Norte Rep. Lawrence Fortun, author of the law, said the Expanded Solo Parents Act would not only help them provide necessary assistance to properly raise their children, but also reduce the impact of inflation given the increasing commodity and fuel prices.
He said the monthly cash aid to solo parents earning minimum wage or less is PHP1,000, which would "effectively" augment the income of solo parents.
The 10-percent discount on purchases of key items for babies' needs until they reach age 6 "will help ease the impact of inflation", he added.
He said the educational scholarship grants for the solo parent and one dependent would also be of substantial help to slash education costs.
"Solo parents are a segment of the marginalized and vulnerable sectors of society. But because they are able to work or eke out a livelihood, the social safety net for them is significant but different from those of senior citizens and persons with disabilities," Fortun said. (PNA)