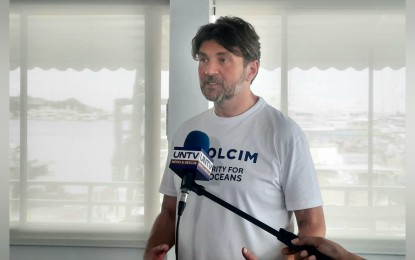 MANILA – A leading cement manufacturer expects a "softer" recovery for the industry this year amid global economic challenges such as oil price hikes and increasing commodity prices.
Holcim Philippines president and chief executive officer Horia Adrain told the Philippine News Agency (PNA) that the cement industry would continue its recovery in 2022. However, its pace would be softer compared to last year.
"We do expect the industry to still recover in pre-pandemic levels. It has been recovering in 2021, and in 2022, we do expect that this will continue. Although with all these cost increases in fuel, electricity, not only that but everything, it will be probably soft recovery," Adrian said.
With the volatile oil prices in the global market, which have been increasing since the Russian invasion in Ukraine started in February, Adrian said the oil price hikes have "terrible" effects on the firm's operation.
"It's a huge cost increase, sometimes even double," the executive said, describing the impact of oil price hikes on the cement industry's operating costs.
Adrian said Holcim's push for circular economy by reusing existing materials and other waste as alternative fuel has helped in the efficiency of the company's operation.
"Circularity has helped us to improve the efficiency of our operations and to mitigate some of these costing," he said.
Despite the challenging business environment, Adrian cited drivers for the cement industry's growth, including the government's intention to continue the "Build, Build, Build" infrastructure program of the Duterte administration.
"So probably, there will be infrastructure projects, schools, hospitals, roads, bridges, tunnels in Metro Manila that are being built," he said.
He added that private consumption is also expected to pick up in the second half of the year, supporting the growth of the economy. (PNA)