MANILA – The Korean Cultural Center (KCC), the official cultural arm of the Korean Embassy in Manila, will soon resume its face-to-face classes, which are aimed at expanding understanding and appreciation of Korean culture among Filipinos.
The KCC Philippines at Bonifacio Global City in Taguig said its Korean cooking, traditional dance, and taekwondo classes will start as early as July 20, 2022.
The cooking class will touch upon different Korean food cooking techniques as well as the history and social culture of Korea through food.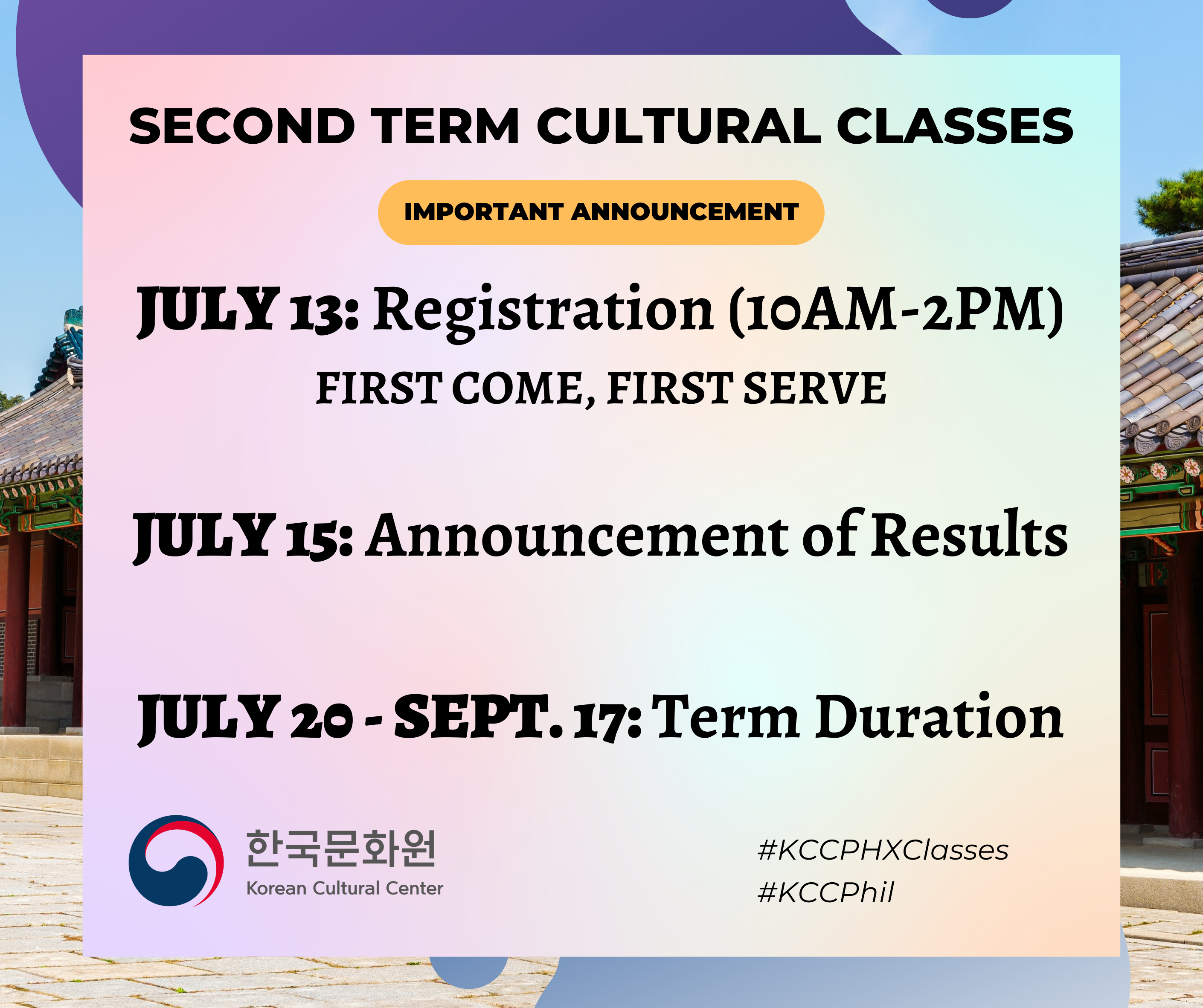 Taekwondo classes, on the other hand, will be held at KCC's new K-Studio and will teach 30 students in total and promote the "deeply rooted discipline and martial arts centered in Korean culture".
The Korean traditional class will be one session a week, with a curriculum focused on showcasing the history and social culture of Korea through its music and dance, particularly Buchaechum or "Fan Dance" which drew influences from traditional folk dances.
All cultural classes will be held from July 20, 2022 to September 17, 2022. The students will be selected on a first-come, first-serve basis via forms that will be released on its official Facebook accounts on July 13 at 10 a.m.
The classes are free and the materials needed, such as ingredients, uniforms and gears, will be provided by the center.
The KCC also offers free Korean Language classes but in a hybrid setup. (PNA)