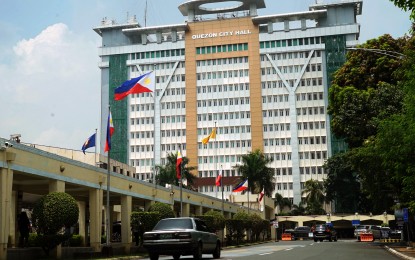 MANILA – The Quezon City government was awarded the Most Competitive Highly Urbanized City (HUC), besting Manila and Pasay, in the 2021 Cities and Municipalities Competitiveness Index (CMCI).
The CMCI Summit also recognized QC as the second Most Competitive in Economic Dynamism, Government Efficiency and Infrastructure next to Pasay City; and third in Resiliency after Muntinlupa and Cagayan de Oro.
The CMCI is an annual ranking of cities and municipalities based on the four pillars of competitiveness: Economic Dynamism, Government Efficiency, Infrastructure, and Resiliency.
For the 2022 awards, Innovation will be added as the fifth pillar.
The assessment allows local government units to identify their economic strengths and weaknesses, improve their efforts, and have local-level comparisons with other cities and municipalities.
The CMCI is developed by the National Competitiveness Council through the Regional Competitiveness Committees and with the assistance of the United States Agency for International Development and the Department of Trade and Industry.
In a statement on Friday, QC Mayor Joy Belmonte said the award is a proof that the city's economic rebooting policy is working.
"Despite the pandemic, our programs stood out when measured using the four pillars. This is a win for all business owners in Quezon City," Belmonte said.
The recognition demonstrates that the city's collective efforts are bringing positive results and that the policies and programs enacted yielded a positive effect in terms of growth and sustainability, despite the challenging global economic crisis, she added.
Among the city government's programs are automation and digitalization of transactions regarding permits and tax payments and wage relief for small-time workers through the livelihood training and capital assistance programs "Kalingang QC" and "Pangkabuhayang QC".
"We are staunchly committed to our goal of creating a burgeoning, sustainable, and competitive business environment in our city as a fundamental strategy for uplifting the lives of our constituents," Belmonte said.
Rizal was awarded Most Competitive Province, Naga in Camarines Sur is Most Competitive Component City, and Cainta in Rizal Province is Most Competitive 1st and 2nd Class Municipality.
Marawi City is the Most Competitive Component City in the Bangsamoro Region. (PNA)