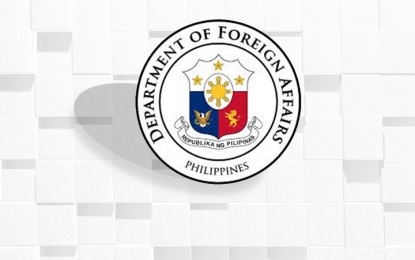 MANILA – The Philippine government on Friday mourned the death of former Japanese Prime Minister Shinzo Abe.
In a statement, the Department of Foreign Affairs (DFA) said Abe was "greatly admired" by many Filipinos and had been a "key role" in the strengthening of Philippine-Japan ties.
"We express our deepest condolences to the Japanese government and people on his tragic death. We send our most heartfelt sympathy to Mme Akie Abe and their family. We pray for their comfort in this most difficult time," it said.
"Mr. Abe was greatly admired by many Filipinos. We thank him for his key role in the strengthening of Philippines-Japan relations and for establishing a very deep bond of friendship with our country. Mr. Abe will be very much missed and always remembered."
Japan-based public broadcaster NHK, citing Liberal Democratic Party officials, confirmed that Abe passed away after being shot while delivering a speech in Nara on July 8.
In a separate interview, senior diplomat and former head of the Philippines' legal team on the arbitration case in the South China Sea, Henry Bensurto Jr., remembered Abe as a "true and genuine" friend of the Philippines.
He shared that during the filing of arbitration, Abe stood by Manila.
"I think it was in Myanmar, we had a side meeting with him and he was the one who asked for that meeting and that meeting was critical because he personally assured (former president Benigno) Aquino, and he assured him of Japan's support, that Japan will not abandon the Philippines on the South China Sea," he said. (PNA)