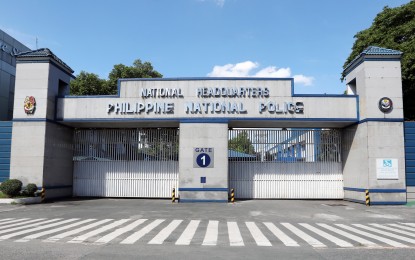 MANILA – The selection process is ongoing for the first Philippine National Police (PNP) chief that will serve under the administration of President Ferdinand "Bongbong" Marcos Jr.
Department of the Interior and Local Government Secretary Benhur Abalos on Sunday belied reports that Lt. Gen. Rhodel Sermonia, the deputy chief for administration, has been named the next PNP chief.
"This is not true and the matter is being discussed," Abalos told the Philippine News Agency in a phone interview.
If the rule of succession is followed, the other contender aside from Sermonia, who is PNP's No. 2 in command, is Lt. Gen. Vicente Danao Jr., deputy chief for operations.
Danao has been the officer-in-charge of the 225,000-strong police force since Gen. Dionardo Carlos retired May 6.
Sermonia, a member of the Philippine Military Academy (PMA) Class of 1989, is set to step down in January 2024 upon reaching the mandatory retirement age of 56 while Danao, of Class of 1991, has one more year in service before he retires in August 2023.
Other long shots for the PNP top post are Lt. Gen. Rodolfo Azurin Jr., Area Police Command-Northern Luzon chief; Maj. Gen. Valeriano De Leon, director for operations; Maj. Gen Felipe Natividad, National Capital Regional Police Office chief; and Brig. Gen. Benjamin Acorda Jr., director of the Police Regional Office-Northern Mindanao.
Azurin and De Leon belong to PMA Class of 1989 and have one year in service; Natividad is a member of Class of 1990; and Acorda graduated from the PMA in 1991. (PNA)