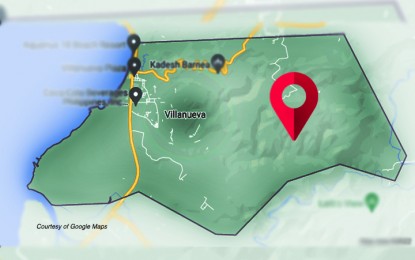 CAGAYAN DE ORO CITY – The Police Regional Office-10 (PRO-10) on Sunday deployed investigators to validate "persons of interest" behind the death of four victims believed to have been "executed" in the town of Villanueva, Misamis Oriental.
According to a police report, the victims, who were all males, were shot to death in Purok 9, Barangay Imelda, Villanueva at around 4 a.m.
Brig. Gen. Benjamin Acorda Jr., PRO-10 director, in a statement, said he has ordered the resolution of the shooting deaths.
"We have persons of interest... and our police stations are closely coordinating for the exchange of information. The way it was carried out was brutal and deserves condemnation to the highest degree," Acorda said.
Later in the afternoon, police released the names of the victims: Mark Rounin Velayo Lacoto, 15,; Miller Velayo Lacoto, 6; Noel F Bado Jr., a taxi driver.
All three of them reside in Katipunan, Barangay Hinaplanon, Iligan City.
Meanwhile, the fourth victim, Joy Simbajon Canoy, 38, a debt collector is originally from Barangay Tawantawan, Initao town, Misamis Oriental.
Police said all the victims sustained gunshot wounds to the head and body, resulting in their untimely death.
According to a witness, he was driving his motorcycle going home at Sitio Loking in Barangay Dayawan of the same town, when he saw one of the victims lying on the cemented road, while the three others were still standing.
Police said the witness turned around to ask for help and when he came back, he saw the other three bodies sprawled on the road.
In an online interview, Lt. Col. Michelle Olaivar, PRO-10 spokesperson, said the witness thought the three victims, who were still alive at the time, were the perpetrators.
"He (witness) thought three persons he saw standing were the ones who executed the first victim," she said.
Olaivar said the witness did not see the shooter and it was possible the killer hid in the bushes at that time.
According to the examination by the Scene of the Crime Operatives, led by Lt. Jameson Albior, the unidentified victims were tied using wires and their mouths were covered by duct tape.
The authorities recovered five fired cartridge cases of caliber .45 and three fired cartridge cases of 9 mm at the crime scene.
Meanwhile, a taxi cab which is believed to have used by the victims, was found razed in Naawan, Misamis Oriental,
The local police of Villanueva has conducted a follow-up investigation to identify the suspects as well as the motive of the killing.
In a report over Bombo Radyo Cagayan de Oro, a certain Wilma, who visited the Everlasting Funeral Home in Tagoloan town, Misamis Oriental, claimed that Canoy is her older brother.
The police authorities secured all of the closed-circuit television footage in the area for review and coordination with neighboring towns has been ongoing to obtain possible identification of the victims. (PNA)