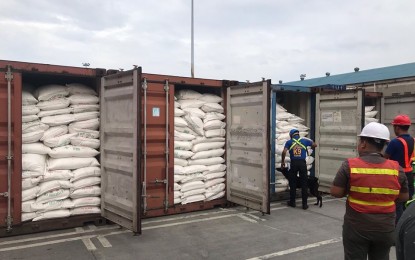 MANILA – President Ferdinand "Bongbong" Marcos Jr.'s proposals to reduce the country's reliance on imports and crack down on agricultural smuggling will protect farmers and their produce, improve local agricultural productivity, and push down prices.
Senator JV Ejercito said the Anti-Agricultural Smuggling Act has policies and mechanisms to curb the increasing inflation and address the effects of smuggling, enough to meet the economic challenges.
"We just need to fully implement them. President BBM is on the right track in doing just that," Ejercito said in a statement on Monday.
The senator said the impending food crisis is being aggravated by a deluge of agricultural products brought into the country both through lawful and unlawful means.
Ejercito recently filed a bill that aims to establish agri-food terminals and trading centers in every province to boost local agricultural markets and increase the earnings of farmers.
In a recent interview, Finance Secretary Benjamin Diokno said President Marcos had indicated willingness to continue importing some food items like corn, pork, and rice, as well as coal, at lower tariffs to bring consumer prices down.
"If demand exceeds supply and there will be a shortage, we will continue to import for our food requirements, and that's to keep prices reasonable and affordable to the ordinary people," Diokno said.
He also assured that President Marcos' inward-leaning policy on food and agriculture sustainability will be pursued.
"Simultaneously, we plan to increase production, increase efficiency, and maybe plant more. That's why he accepted the agriculture post. He wants to focus on production, and he will do that through maybe more sustained productive activity and increasing productivity in the sector," Diokno added. (PNA)