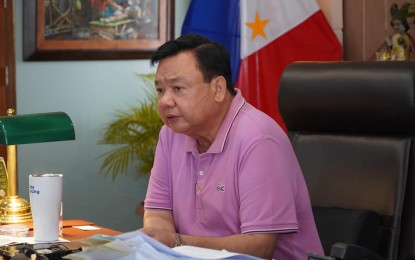 ILOILO CITY – The city government on Monday appealed to eligible adult population to get their booster shots amid the increasing Covid-19 cases.
In a press conference, Mayor Jerry Treñas also urged the qualified children to get their primary doses in preparation for the face-to-face classes.
"Cases are going up. We just have to protect ourselves, get vaccinated," Treñas said.
Despite increases in Covid-19 cases, he said the city will not impose travel restrictions and lockdowns.
Treñas said the city government has available vaccines for Covid-19, noting that local transmission has been monitored particularly in barangays.
The City Health Office (CHO) recorded 368 Covid-19 cases from July 4 to 10 or 66 percent higher compared to the 222 cases logged from June 27 to July 3.
The City Epidemiology and Surveillance Unit, meanwhile, tallied 450 new cases from July 1 to 10, increasing the city's total active cases to 617.
Treñas said full face-to-face classes will start in November based on their meeting in Malacañang last week.
"For now other schools are still on blended (learning) but by November, we will be back to face-to-face. That is why the vaccination is being boosted," he said.
He added that all schools in the city are ready with their hand-washing facilities, which is one of the requirements for the face-to-face classes, already in place.
The city government, however, could not afford to extend free swab test to students should they be required by their schools.
As of July 10, the CHO record showed that over 130 percent or 507, 574 of its eligible 5 years old up population have been inoculated with first dose, some 127 percent or 496, 673 with second shot, and nearly 40 percent or 153, 909 with first booster shots.
He said second booster is already allowed for senior citizens and adult with comorbidities after four months. (PNA)