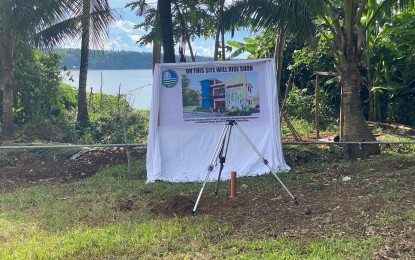 LEGAZPI CITY – A biosphere reserve research and development center building amounting to PHP15 million will soon rise in Albay, the Provincial Environment and Natural Resource Officer (PENRO) said.
Jerry Arena, Albay ENRO chief, in an interview on Monday, said the construction of the building has started and is expected to be completed by December this year.
"After the groundbreaking ceremony last week and the ongoing construction, we are expecting to finish the construction shorter than six months," he said.
He added that the two-storey building with a rooftop as watch tower is being built on a 500-square meter lot donated by the local government unit (LGU) of Manito.
"The building will serve as a rescue shelter and monitoring area for marine wildlife and biodiversity for the province of Albay," Arena said.
Asked why Manito was chosen as site, Arena said one of the considerations is the mangrove conservation in the area.
2nd District Rep. Joey Salceda proposed the construction of the Albay Biosphere Research and Development Center to the Biodiversity Management Bureau (BMB) of the Department of Environment and Natural Resources (DENR) to support the Albay Biosphere Reserve.
Justin Jay Bolaños, Salceda's 2nd District chief operation officer, said the project is in line with the inclusion of the province of Albay in the United Nations Educational, Scientific and Cultural Organization (UNESCO) Man and Biosphere (MAB) as Biosphere reserve on March 19, 2016, which was also an initiative of then Governor Salceda.
The building will also serve as a "rescue center" for marine habitat, watch tower, and station for the organized Bantay Dagat (Sea Rangers) and Bantay Gubat (forest rangers) in the area.
Albay is the 3rd declared biosphere reserve in the Philippines to be part of the World Network of Biosphere Reserves of the MAB Programme, joining a list of areas around the world that are prime examples of sustainable development and biodiversity joined by Puerto Galera (declared in 1977) and Palawan (declared in 1990). (PNA)