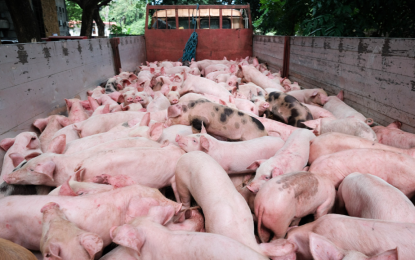 DUMAGUETE CITY – The province of Negros Oriental remains free from African swine fever (ASF) as authorities continue implementing stringent measures against the entry of pork and its by-products from areas affected by the transmissible disease that affects pigs.
Dr. Alfonso Tundag, quarantine officer of the Bureau of Animal Industry (BAI) here, on Tuesday issued this statement in reaction to a recent report from a national news outfit that Negros Oriental already had ASF cases.
"That was fake news. There is no truth to that report and we are assuring our people here that it is still safe to consume pork and by-products as the province is still ASF-free," Tundag said in mixed English and Cebuano.
In fact, the regional executive director of the Department of Agriculture in Region 7 had issued a statement already debunking such news, he said.
The provinces of Negros Oriental, Cebu, Bohol, and Siquijor comprising the Central Visayas region are still free from ASF, he said.
Pigs, pork, and by-products like chorizo from areas not affected by the ASF are allowed entry to the province, he added.
Tundag said the Provincial Veterinary Office, in coordination with local agriculture officers in the towns and cities, is conducting a regular random sampling of pigs in the province to test for ASF.
So far, all the tested pigs were negative for the ASF virus. (PNA)