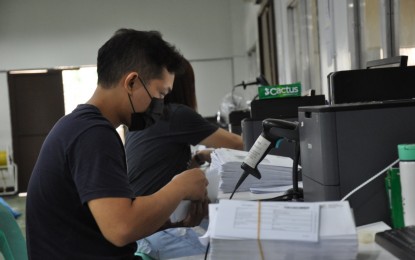 MANILA – The Philippine Postal Corporation (Post Office) clarified issues in the delivery of the PhilSys IDs, saying they have delivered over 13.7 million PhilSys IDs turned-over for dispatch to their intended recipients.
"Staying true to our mandate to deliver efficient, competitive and on-time delivery of goods and services, we would also like to clarify some issues and be given a chance to answer. So ngayon ang tanong, ang sabi- hindi pa raw nila natatanggap yung IDs nila dahil hindi pa namin nadedeliver (now the question is, they said, they haven't received their IDs because we didn't deliver it)," Postmaster General Norman Fulgencio said in a news release on Wednesday.

"There is a way wherein you can verify or check your PhilSys ID. We have a post office website where you can track your IDs. If the result is, NOT FOUND, ibig sabihin noon, hindi pa narereceive ng Post Office ang mga ID. Wala po sa amin ang problema, yun po ang malinaw dun. (meaning, the PhilSys IDs have not been received by the Post Office. The problem is not with the Post Office, let us be clear about it)," he added.
Fulgencio said the Post Office has delivered more than 13.7 million PhilSys IDs nationwide which is equivalent to 94 percent of the 14.5 million ID cards turned-over for dispatch as of June 30, 2022.
"Only 6 percent or 774,650 ID cards are ongoing or being delivered by the Post Office in far flung areas of the country. We presumed that some of them have already received their IDs as of the moment," Fulgencio said.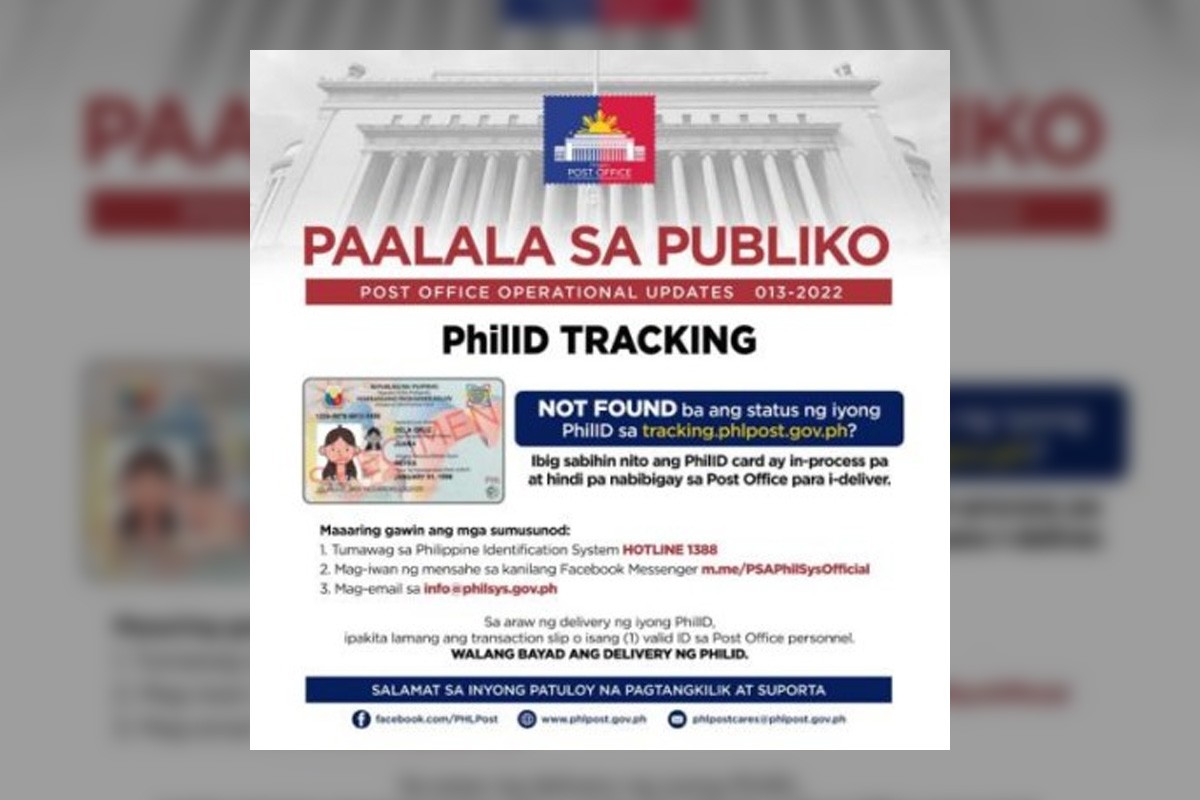 If the result of the tracking service is "not found", the Post Office advises the public to call the Philippine Identification System Hotline 1388, send them messages via Facebook Messenger m.me/PSAPhilsysOffical or email them at [email protected]
"We are given 30 days to deliver the PhilSys ID in far flung areas in Luzon, Visayas and Mindanao. In cities, it will take us less than 15 days to deliver. Sometimes, we attempt to deliver twice because the recipient's house is closed. Others are working or transients (moving). We can't avoid these things", he said.
"The Post Office and the PSA (Philippine Statistics Authority) already discussed doing the Plaza type delivery (where all mails shall have been entrusted to an authorized person, or barangay for pick-up) in order to address this kind of situations", he added. (PNA)