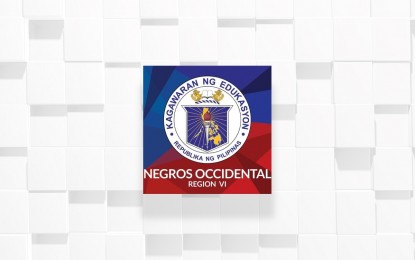 BACOLOD CITY – The Department of Education Division of Negros Occidental (DepEd-NegOcc) has started preparations for the implementation of inclusive education for learners with disabilities for the school year 2022 to 2023.
Signed by former President Rodrigo Duterte last March 11, Republic Act (RA) 11650 or "An Act Instituting a Policy of Inclusion and Services for Learners with Disabilities in Support of Inclusive Education" provides that no learner shall be denied admission based on their disability.
As of Wednesday, among the initiatives of the DepEd-NegOcc include the conduct of orientation on inclusive education, along with curriculum modification and adaptation, and the use of technological devices in public schools in various local government units.
"We are now implementing RA 11650. This law is the mother and the father of all the DepEd orders that have been issued regarding the special education needs learners," Special Education (SPED) Supervisor Carmelita Segara said over the Provincial Capitol's Radyo Negrense.
She said with the implementation of the inclusive education law, teachers need to prepare the class environment, including the mindset of regular learners, who will attend classes together with learners with disabilities.
"When we say inclusive, if there is no SPED center in a school, they have to accept and embrace learners with disabilities or any type of learner belonging to inclusion," she added.
Segara noted that regular class learners will serve as "role models" and provide support to SPED learners.
Only one SPED learner with multiple disabilities can be allowed in a class and up to two, in cases of mild disability, she said.
Segara said SPED centers are usually located in urban areas thus, learners with disabilities in far-flung areas do not have access to these learning facilities.
RA 11650 provides that all schools, whether public or private, shall ensure equitable access to quality education for every learner with a disability.
"The policy of inclusion is hereby instituted in all early and basic education schools, both public and private," it read.
The implementing rules and regulations (IRR) of RA 11560 must be included in the admission systems and policies of all schools.
The IRR, according to the law, shall include the provision of assistive devices, facilities and infrastructure in the admission process, and other forms of reasonable accommodation. (PNA)