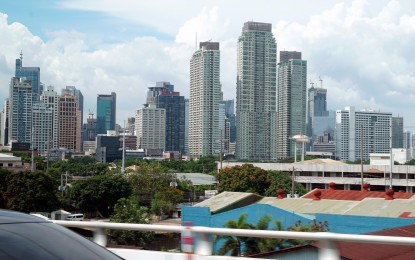 MANILA – First Metro Investment Corporation (FMIC) forecasts the economy growing between 6 to 7 percent this year and likely outperform regional peers.
In a virtual briefing on Wednesday, FMIC president Jose Patricio Dumlao said there were unexpected events in the first six months of this year but these are seen to be countered by the strong domestic demand.
"We still believe, however, that the economy will continue to outpace our peers in the region and will expand by 6-7 percent this year," he said.
Dumlao said domestic demand grew by 11 percent in the first quarter and this is seen as the economy's main buoy against negative developments.
"The country's macroeconomic fundamentals remain sound and we have a much better economic situation now than in the past crises," he said.
Dumlao said the country's dollar reserves remain high at USD106.8 billion to date, which is equivalent to around nine months worth of imports, and the external debt to gross domestic product (GDP) ratio is still low at 27 percent.
He attributed inflation which continues to rise mainly to high oil prices.
The FMIC sees average inflation this year to be around 5 to 5.2 percent, higher than the government's 2 to 4 percent target band but within the central bank's 5 percent projection.
University of Asia and the Pacific (UA&P) economist Victor Abola forecasts second quarter growth to be around 7 percent due in part to base effects.
"There are also constraints on infrastructure spending. We saw that in the month of April. It's going to be spread out a bit more closely to 7 percent growth in the second quarter," he added. (PNA)