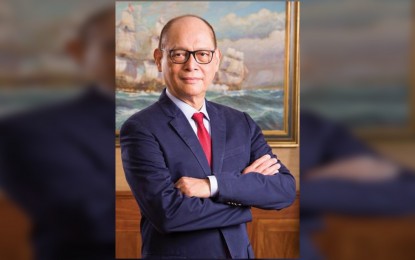 MANILA – The continued recovery of the Philippine economy provides it the resiliency to absorb further increases in the Bangko Sentral ng Pilipinas' (BSP) key rates, Finance Secretary Benjamin Diokno said Thursday.
Diokno told journalists that the BSP's monetary policy normalization is among the factors in setting the 6.5 percent to 7.5 percent growth target for this year.
"The growth outlook is seen to be supported by the maintenance of loosened quarantine restrictions, as well as the positive impact of structural reforms, including CREATE (Corporate Recover and Tax Incentives for Enterprises Law), FIST (Financial Institutions Strategic Transfer Act), PSA (Public Service Act), RTL (Rice Tariffication Law) and FIA (Foreign Investment Act)," he said.
Diokno added that the national government would continue to adopt a gradual and calibrated path of fiscal consolidation to "help preserve the strong growth momentum."
The domestic economy grew by 8.3 percent in the first quarter of the year, higher than the previous quarter's 7.8 percent and a reversal of the 3.8 percent contraction in the first quarter of 2021.
Economic managers recently slashed the growth target for this year from 7 percent to 8 percent after taking into account the impact of developments in the first quarter on economic growth, such as the uptick in coronavirus disease 2019 (Covid-19).
However, they hiked the 2023-2025 growth assumption from 6 percent to 7 percent to 6.5 percent to 8 percent.
Diokno said he expects the domestic economy to return to pre-pandemic levels by the middle or third quarter of this year.
"The BSP simply accelerated the normalization process," he said. "The economy was growing at that rate before the pandemic, when policy rate was at 4 percent."
Meanwhile, monetary authorities said the strong growth of the domestic economy as of the first quarter of the year gives the central bank leeway to continue its tightening cycle.
BSP Governor Felipe Medalla announced earlier in the day an off-cycle rate hike of 75 basis points, the highest so far this year since the 25 basis points increase in May and the 50 basis points increase last month.
Medalla said the decision of the policy-making Monetary Board during their regular meeting on Thursday aims to address increasing price pressures and the continued key rate hikes by other central banks.
"By taking urgent action, the Monetary Board aims to anchor inflation expectations further and temper mounting risks to the inflation outlook. In particular, policy action is intended to help manage spillovers from other countries that could potentially dis-anchor inflation expectations," he said. (PNA)