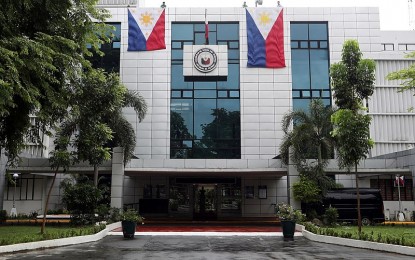 MANILA – Several contracts entered into by the past leadership of the Department of National Defense (DND) will be subject to review by the new administration as part of "standard operating procedure.".
In an interview Thursday, DND spokesperson Arsenio Andolong said the move is "customary".
"Pag-upo ng bagong SND (Secretary of National Defense) palaging binibigay sa kanya yung mga outstanding, yung mga ongoing projects para ire-review nya, ano naman yun, he did not have to order it ano na yan e, parang SOP (standard operating procedure). Na dito sa DND, pagupo ng bago turnover sa kanya lahat maski yung napirmahan na. Once a new SND takes over, he is always given the lists of outstanding and ongoing projects for review, he does not have to order it, it is SOP here at the DND, once a new SND takes over, all projects, even those that are signed are given to him)," he added.
Undersecretary Jose Faustino Jr. took over the helm of the DND as officer-in-charge on July 1, replacing Delfin Lorenzana last July 1.
Most of the contracts that will be looked into are those from the Second Horizon of the Armed Forces of the Philippines (AFP) Modernization Program, he added.
"Hindi ko kabisado ngayon pero karamihan dito sa Second Horizon pero maski yung napirmahan na ire-revirew pa yan ng bagong administrasyon para to make sure (I don't know the exact composition for now, but majority of these being reviewed are from the Second Horizon, this includes even those signed will be reviewed by the new administration)," he added.
Some of the contracts being reviewed include the Russian Mil Mi-17 heavy helicopters and other projects that are yet to be delivered.
As of this time, Andolong said that no contracts are yet to be canceled.
He added that the rationale behind the review is the need for the new DND chief to know the budgetary and time considerations of these projects.
The review will guide the new DND chief on whether or not he will continue the project based on the availability of funds. (PNA)