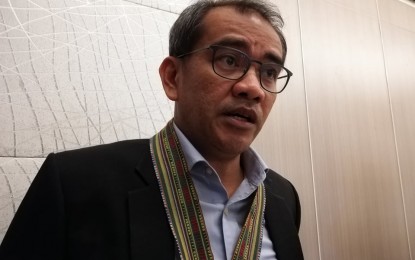 MANILA – An official of the Philippine Council for Industry, Energy, Emerging Technology Research and Development (PCIEERD) on Thursday said the council will focus on supporting projects related to e-mobility in the coming years to boost its viability.
"In the coming years, (PCIEERED) will focus on supporting the development of robust infrastructure to make e-mobility more attractive and viable, rolling out optimized fast charging stations nationwide, implementing an EV (electric vehicle) components standardization program, including systems and technologies for batteries, and by enhancing further existing intelligent electric transportation system," PCIEERD executive director Enrico Paringit said.
Paringit delivered the closing remarks at the launch of Megaworld's EV charging station at Uptown Mall, Taguig City in the afternoon.
The opening of EV charging station will go a long way in making the public aware of EVs and e-mobility, he added.
Paringit mentioned that over the last five years, PCIEERD has already invested over PHP321 million to support EV-related projects, such as the development of locally-made e-jeeps, e-trikes, e-boats; batteries more suitable for electric powered transportation; fast-charging stations, and network and management systems.
An e-mobility R&D center in Cagayan was also launched by the Department of Science and Technology.
Without citing a figure, Paringit assured to the Philippine News Agency that PCIEERD's budget allocation for projects related to e-mobility is higher for 2022 to 2025.
At least PHP190 million was already allocated for the projects that are already in the pipeline, he said.
"Infrastructure on charging should be a priority in order to accelerate adoption of e-mobility. We also need to support the supply chain to make technologies like batteries and EV parts assembly and manufacturing robust and competitive," Paringit said in a Viber message.
The private sector could help by adopting the technologies, and commercializing the products, he added.
Paringit said PCIEERD has partnered with Megaworld in promoting e-mobility technologies. DOST-supported projects such as e-jeepney and e-trike were showcased during the charging station's launch.
"This initiative of Megaworld is consistent with DOST's goal of improving the Philippines' transportation efficiency by developing, harnessing and embracing e-mobility," Paringit said. (PNA)