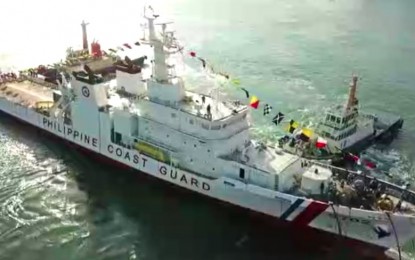 MANILA – Solicitor General Menardo Guevarra on Friday reiterated that the Philippine government stands firmly with earlier pronouncements by the diplomatic service in connection with the 2016 ruling in favor of the Philippines on the contentious portions of the South China Sea.
On July 12, the country marked the sixth year since the Permanent Court of Arbitration (PCA) under the United Nations Convention on the Law of the Sea (UNCLOS) rejected the validity of China's nine-dash line and that its wide-ranging claim implying historical rights in the South China Sea lacks international legal basis.
The PCA likewise ruled that China's construction of installations, reclamation work, and maintenance of military or governmental personnel are not capable of generating an exclusive economic zone and a continental shelf.
"The Office of the Solicitor General strongly supports the position of the department of foreign affairs that the UNCLOS and the 2016 arbitral award in favor of the Philippines shall be the anchor of all Philippine policies and actions in relation to all maritime right issues in the West Philippine Sea," Guevarra said in a statement.
Guevarra's pronouncement backstopped Foreign Affairs Secretary Enrique Manalo's assertion this week that the rulings are the "twin anchors" of the Philippines' policy and actions in the disputed islands.
"These findings are no longer within the reach of denial and rebuttal, and are conclusive as they are indisputable," he said. "The Award is final. We firmly reject attempts to undermine it, even erase it from law, history, and our collective memories. At the same time, we welcome the support of a growing list of countries for the Award." (PNA)