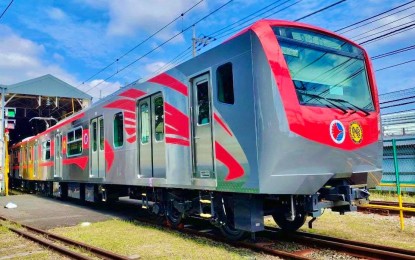 MANILA – The loan agreements for three railway projects are now considered "withdrawn" after the Chinese government failed to act on the funding requests by the Duterte administration, an official of the Department of Transportation (DOTr) said Friday.
DOTr Undersecretary for Railways Cesar Chavez said negotiations for the three projects began in 2018 and have been approved by the National Economic and Development Authority (NEDA) to receive official development assistance (ODA) loan from China.
Based on "applicable executive agreements" between the Philippines and China, he said the DOTr had earlier procured and awarded contracts for the engineering, procurement, construction, and commissioning of the Subic-Clark Railway Project; the design-build of the Philippine National Railways (PNR) South Long-Haul Project; and for the project management consultant of the Mindanao Railway Project (MRP).
From 2021 to 2022, he said the Department of Finance (DOF) informed China Eximbank that the submitted loan applications would only be valid until May 31, 2022, and would be automatically withdrawn if not then approved.
"In his text message to me this mornning, former Finance Secretary Sonny Dominguez said that he 'cancelled the application instead of keeping it in suspended animation," Chavez said. "DOTr understands that this is in light of the upcoming transition of government, and in deference to the incoming administration."
With the withdrawal of the loan applications, he said the current DOTr leadership has "immediately" written and coordinated with the DOF to initiate "policy discussions" on the future of the three China-backed rail projects.
"Policy discussion on the way forward for the above three China ODA Rail Projects has also been initiated at the July 12 Cabinet Meeting, during which [President Ferdinand 'Bongbong' Marcos Jr.] commented that as a matter of policy, we should encourage more investment in rail and that we should focus more on rail transport," he said.
In January, the contract for the PHP142-billion PNR South Long-Haul Project -- also called the PNR Bicol Express -- was awarded to the joint venture of China Railway Group Ltd., China Railway No. 3 Engineering Group Co. Ltd., and China Railway Engineering Consulting Group Co. Ltd.
On the other hand, the PHP83 billion Tagum-Davao-Digos segment of the MRP failed to proceed after China was unable to submit a shortlist of contractors for its design-build contract.
The contract for the construction of the PHP51 billion Subic-Clark Railway Project was awarded to China Harbour Engineering Co. in December 2020. (PNA)