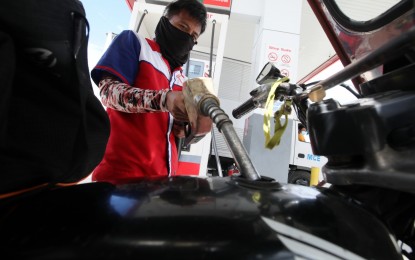 #PBBMSONA2022
MANILA – The renewable energy (RE) is expected to get a boost under the Marcos administration as it aims to tap available resources to ensure additional supply to benefit more households.
Citing the importance of providing low-cost power supply, President Ferdinand "Bongbong" Marcos Jr. previously highlighted the need for sufficient energy supply to allow even local investors to be at par with their counterparts around the world.
"We have to break our dependence on imported crude oil for our households and industries to enjoy low-cost and uninterrupted power supply kasi hindi lang foreign investors, kundi pati mga negosyante natin. Dapat mas mura ang kuryente at reliable para makasabay tayo sa development ng global economy (because this will benefit not only foreign investors but also local businessmen. Domestic power rates should be cheaper and reliable so we can keep up with the developments in the global economy)," he said.
Data from the Department of Energy (DOE) show that RE accounts for around 21 percent of the country's total power generation as of 2021.
This is lower than its 34-percent share when the Renewable Energy Act, otherwise known as Republic Act (RA) 9513, was signed into law in 2008.
Under the DOE's proposed National Renewable Energy Program (NREP) 2020-2040, the share of RE is targeted to increase to around 35 percent of the total generation mix by 2030, and 50 percent by 2040.
NREP sets the goals toward greater development and utilization of RE on the country's generation mix in accordance with the Renewable Energy Act of 2008.
To ensure energy sufficiency and security in the country, Marcos earlier underscored the need to tap all energy resources such as wind, solar, hydro, biomass and geothermal.
This, as prices of coal and oil continue to remain high in the international market.
According to the Renewable Status Report for Asia and the Pacific 2019, the Philippines is among the countries in the region that have the highest shares of RE in total final energy consumption at around 47.5 percent due largely to hydropower and bioenergy.
The report was jointly undertaken by the Paris-based renewable energy-focused think tank REN21, the Asian Development Bank (ADB), and the United Nations Economic and Social Commission for Asia and the Pacific (ESCAP), among others.
Being an archipelago, the country has a lot of hydropower plants around the country.
The DOE earlier said the 2020-2040 Philippine Energy Plan (PEP) forecasts peak electricity demand in the country to rise by around 6.6 percent annually during the 20-year period.
Mindanao is expected to lead the demand at 7.9 percent, followed by the Visayas, 7.3 percent, and Luzon, 6.2 percent.
Programs to rehabilitate power plants such as the Agus-Pulangi hydropower plant, which has an original combined capacity of 1,001 megawatts (MW), to extend its economic life by about 30 years have been continued.
The Department of Energy said it is monitoring the implementation of 53 committed power projects, with a combined rated capacity of 8,977.11 MW, nationwide.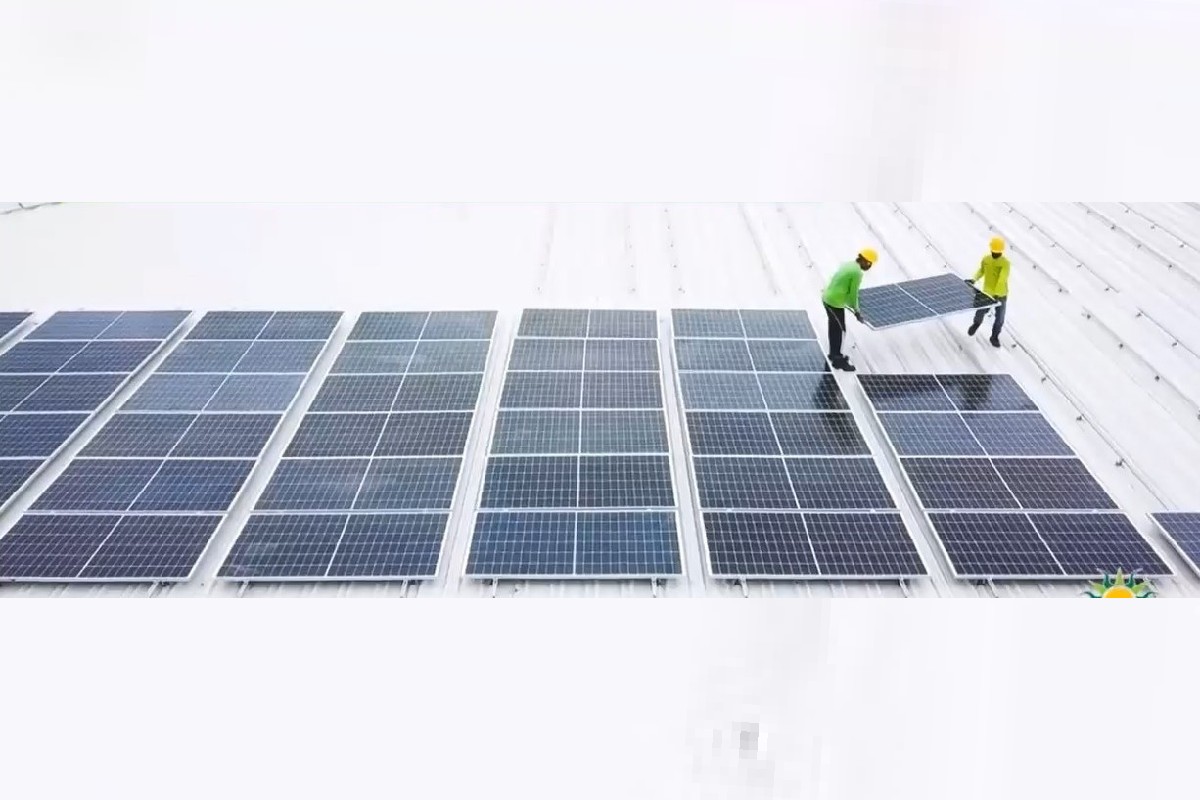 High fuel prices
The Senate Committee on Energy, which Senator Sherwin Gatchalian chairs, sees high fuel prices persisting until the Ukraine-Russia conflict comes to an end.
"If you look at the international news, the sanctions (against Russia) seem to be unending. I've seen in Bloomberg that the sanctions will remain until (Russian) President (Vladimir) Putin is in power. If that will be the case, then the sanctions will stay for a very long time. Because of that, we might see a protracted, elevated pricing of oil probably more than months, probably years," Gatchalian said during the committee's consultative meeting with affected stakeholders on June 21.
The panel eliminated the idea of suspending the excise tax as it is "not workable at the moment", leaning instead on the expansion of the government's "Pantawid Pasada" program.
The "Pantawid Pasada" program, with an allotment of PHP2.55 billion from the national budget, distributes PHP6,500 refueling subsidy to public utility vehicles, including agriculture and food transport drivers and operators.
"It's still cheaper than removing the excise tax. Excise tax is about PHP150 billion plus," Gatchalian said in an interview after the meeting.
Senator Imee Marcos, a committee member, agreed with Gatchalian and called on her colleagues to revisit the Republic Act 8479 or the Oil Deregulation Law, as suggested by the DOE.
"Pag-aralan natin in aid of legislation 'yung Section 11, 'yung (Let's study in aid of legislation this) anti-trust safeguard. For the DOE, nabanggit dun (it was mentioned there) to determine an indicative retail price at saka dun sa (and in) Section 19, may (there is a) start of full deregulation, may sinasabing (it mentioned) unbundling clause. Siguro balikan natin 'yan kasi parating controversial 'yan pero (Maybe let's review that because it is always controversial but) I think it's time to look at it also," she told the committee.
Sen. Marcos said stakeholders also questioned Section 5 of the law, particularly the provision on the liberalization of the industry and mandating a 30-day inventory.
Pro-excise tax suspension
On the other hand, Senators Aquilino Pimentel III and Grace Poe are determined to push for the suspension of excise tax.
Pimentel said the government should be open to belt-tightening measures.
He urged President Marcos to identify and remove taxes and other fees in fuel transactions to minimize the effects of surging prices of petroleum products.
Poe said suspending fuel excise taxes will bring instant relief to the public as it will lower the prices of fuel products, resulting in the reduction of costs of goods and services.
"To our people in daily survival mode, the oil tax reprieve will provide a crucial lifeline," Poe said in a statement.
Biofuel
Also pushing to suspend fuel excise tax, presumptive Senate President Juan Miguel Zubiri called for a stronger implementation of RA 9367 or the Biofuels Act of 2006, which he authored, as an option for alternative fuels.
Zubiri said suspending excise tax is just a short-term solution.
"We need to think long-term, to avoid coming to another situation like this in the future. So long as we are dependent on foreign oil, our prices will be dependent on the very volatile international arena as well. That is why, we must strengthen our local alternative fuel sources, like biodiesel and bioethanol, which can be produced in the country," he said.
The Biofuels Act, Zubiri said, aims for the country to follow Brazil, India, Thailand, and Malaysia, which produce their own biofuel.
The law aims to reduce the country's dependence on imported fuels with due regard to the protection of public health, the environment, and the natural ecosystems consistent with the country's sustainable economic growth.
"Kaya mas mura na at homegrown pa. Sayang at hindi ito na-promote ng mabuti at makatulong pa sana ito sa lahat ng sugar at coconut farmers sa bansa (That's why it's cheaper and also homegrown. It's unfortunate that it was not promoted properly and it should have helped all sugar and coconut farmers in the country)," Zubiri added.
Since the Senate ratified the Electric Vehicles and Charging Stations Act which Zubiri also authored, he urged the government to fully implement this measure as soon as it becomes law suggesting the use of electric vehicles so people do not need to use gasoline or diesel for their daily transport.
"Plug-in lang sa bahay o sa (in the house or in) public charging stations at pwede na magamit ang sasakyan (and the vehicle can be used already)," he said.
Zubiri reminded that the country has laws in place that just need full government implementation and start the shift toward alternative fuels.
"As we're seeing now, we cannot afford to be dependent on imported fuels. We have to cultivate our own fuel industries, and ensure that we have sustainable fuel sources that our people can depend on at all times," he said.
Unbundling policy
During the Senate consultative meeting, the DOE proposed that mechanisms of RA 8479 be provided with a framework for the government to intervene and address sudden or prolonged oil price hikes, including unbundling the cost of petroleum retail products to determine their real and passed-on costs.
Energy Undersecretary Gerardo Erquiza Jr. recalled that former secretary Alfonso Cusi already issued Department Circular 05-0008 series of 2019 requiring the unbundling of oil prices for its data gathering and policymaking function.
Upon the opposition of oil industry players, Erquiza said the circular was subjected to an injunction by the courts despite the DOE's argument that the "unbundling policy" is not violative of RA 8479.
"That is why, we want this to be incorporated in the law para may ngipin ito at makita natin talaga ang (so that it will have teeth and we can really see the) transparency," he told the committee.
Erquiza admitted it is a challenge to respond to the world market but the DOE is looking to improve the current fuel subsidy system.
He also appealed to consumers to conserve fuel to lower the demand and consumption of petroleum products in the country. (PNA)