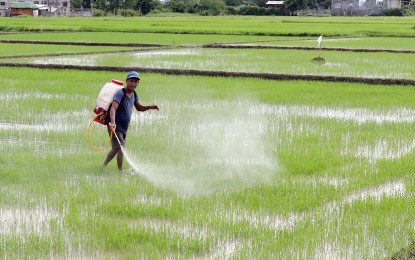 #PBBMSONA2022
MANILA – Ensuring food sufficiency for a so-called agricultural country remains a holistic challenge for the Philippines considering the post-coronavirus disease 2019 (Covid-19) pandemic effects, the Ukraine-Russia conflict resulting in food crisis worldwide, and the accelerating global inflation.
But putting a premium on what President Ferdinand "Bongbong" Marcos Jr. described as an "existential, even a moral imperative" is on top of the agenda of his administration to ensure end-to-end satisfaction for Filipinos or between local producers and consumers.
To realize this, the Department of Agriculture (DA) is now heading for an immediate tweaking of the value-chain system in the country, which aims to increase the production of local farmers and fishers.
In an interview with the Philippine News Agency (PNA) on Sunday, DA Undersecretary Kristine Evangelista laid out some of their initial steps to fast-track Marcos' directives.
"We are assessing our programs, napakarami pong programa ng (there are many programs in the) Department of Agriculture. And part of the assessment is 'what worked, what didn't work, what needs additional funding' because it is a program that is the immediate need ngayon (now)… So, our direction is to improve the yield of our producers for the farmers, improve the catch of fisherfolk, and also in the livestock sector, increase their production," she said.
Farm input price
A quick assessment would reveal the need to bring down the high cost of production which impedes local agricultural competence.
These costly prices of farm inputs are directly felt by farmers like 34-year-old vegetable farmer Jan Basilio from Benguet.
Basilio has been a farmer for around 15 years, securing a supply of potatoes, carrots, cabbage, chili, tomato, celery, and lettuce, among others, which are delivered to La Trinidad Vegetable Trading Post.
"Noon, kung maganda ang ani at presyo ng gulay na itinanim ay mabibili namin ang aming pangangailangan sa pang-araw-araw, mababayaran 'yung inutang na pang-capital at may kaunti na maililigpit pa. [Hamon sa'min] ang pagmahal lahat ng bilihin lalo na sa farm inputs tapos di kami sigurado kung bibilhin sa magandang presyo ang aming gulay kung sakali (Before, when the harvest and vegetable prices were good, we can buy our daily needs. We can pay our debts that we've used for capital. And we can still save. But we are now challenged by the increasing commodity prices, especially of the farm inputs, and yet we're not assured if our vegetables will be bought at a reasonable price)," he told the PNA.
For its part, the DA said it is now hastening efforts to subsidize seeds, fertilizers, and other biologics, as well as digitize the system for efficient aid distribution.
"For the additional fertilizer subsidy, this is being discussed. And also, the improvement of our distribution system on fertilizers is being discussed if we have to tweak the program to ensure that the voucher system of distribution will be efficient… Because at the end of the day, it's not enough that we have fertilizer [supply]... the program intends for these fertilizers to reach the farmers," Evangelista said in mixed English and Filipino.
The DA said an additional subsidy is reasonable, especially since the current amount barely aids farmers.
"Before, it was PHP3,000 per farmer, the pegged price. Then the fertilizer price increased from PHP800 to PHP1,500, to PHP2,500, and then to PHP3,200. So you can just imagine how supposedly numerous the fertilizer bags are projected to be given to farmers initially. But it dwindled and dwindled, and got reduced until such time that your PHP3,000 is not even enough for one bag of fertilizer," she said.
Evangelista also noted that the digitization of the voucher system, either through the Registry System for Basic Sectors of Agriculture (RSBSA) or the National ID System, will play a crucial role in ensuring timely distribution.
Strategic cropping calendar
Besides farm input subsidies, the DA insisted it is high time for local government units (LGUs) to collaborate on a strategic setting of volume productions, depending on the actual market demands.
Evangelista said the cropping calendar will significantly prevent production wastage, like instances of oversupply of onions from Mindoro, and tomatoes from Bukidnon.
"A cropping calendar will also tell us that at this time of the month, this is the expected harvest volume of our farmers. We can work with the municipal agriculturist also to guide them on what the demand is, not only the demand in their area, [but] the demand in the region also. Then overall, the national demand and international demand. If there is one for a certain product," she said.
The cropping calendar intends not only to determine the timing, but also the volume fit for market demand, instead of relying on volume projections based on seeds distributed, which are sometimes inaccurate.
"The direction is also to engage the DILG (Department of the Interior and Local Government), engage the LGUs for them to be more active in agriculture," she said.
Likewise, Evangelista said they are doing an inventory of existing post-harvest facilities, to extend the shelf life of agricultural products.
"Proper storage facilities are important because they will also extend the shelf life of our produce. Not only storage facilities but other facilities involved in post-harvest, our trading post, processing centers, and even slaughterhouses. We are trying to make an inventory and check if it's still operational. And make sure that if we are to add more, it will be strategic. Strategic in the sense that it's [in close] proximity to producers which are the source and also the accessibility to buyers," she said.
For farmer Basilio, the realization of these targets could greatly improve the country's capability to maintain food sufficiency.
"Maganda kung ganun ang plano ng Presidente. Kung tutuusin ay kayang-kaya natin na supplyan ang pangangailangan ng bansa sa gulay. Malaking tulong ito sa amin kung sakali kasi wala na kaming masasayang na gulay. Hindi kami mag-aalala kung may bibili sa produkto namin o wala (If this is the president's plan, it's great, actually we are so capable of supplying the needs of the country for vegetables. And this will be a big help for us, because there will be no more wastage. We will no longer worry whether our produce will get sold or not)," he added.
Affordable market price
Once the agricultural yield increases, commodity prices are expected to stabilize, preventing the recurrence of hunger in the country, which has affected over 3 million Filipinos for the first quarter of 2022, according to the Social Weather Stations Survey.
This was one of Marcos' vows to the public, as the food price crisis looms.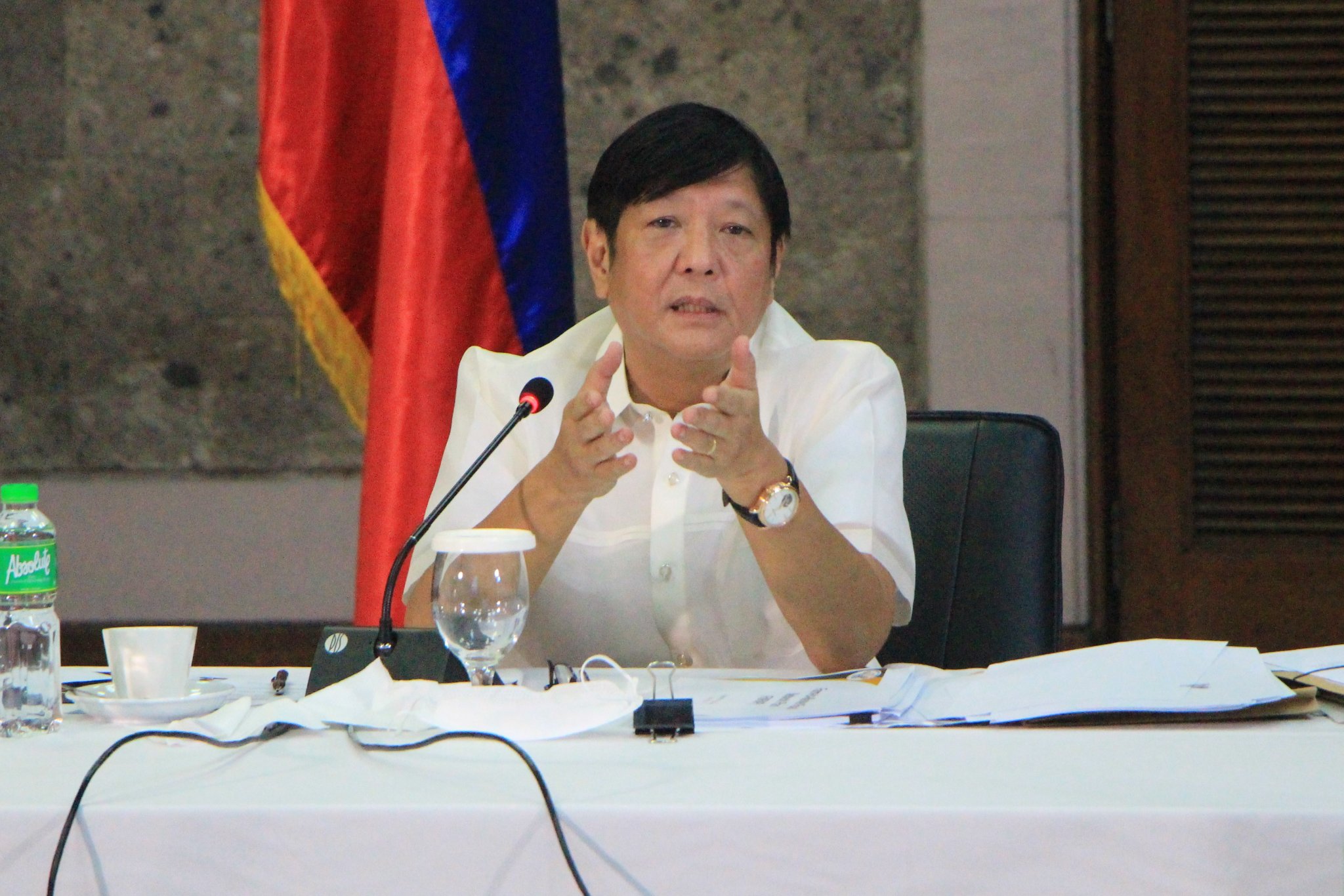 "Food sufficiency must get the preferential treatment," Marcos had said during his inaugural speech last June 30.
"For consumers, our direction is to lower, find a way to bring affordable agricultural commodities, and that is where our interventions for logistics come in, our interventions in other areas to make sure to bring down the cost whether it is again anchored in the reconstruction of our value-chain," Evangelista said.
This strategy includes removing unnecessary layers within the value chain, adding up to the price markup and this is where the DA's farm-to-market Kadiwa rolling store comes in.
"The retail selling provides a place to sell the produce of our farmers at a lower price, And if there's a way to even lower that by further capacitating our farmers to be able to sell their produce directly to consumers, then again, that is a way to make our agricultural commodities available to our consumers at a lower price," she said.
The DA revived last year the Kadiwa program -- an original brainchild of Marcos' mother, former First Lady Imelda Marcos -- following a spike in prices of basic food products due to lockdowns implemented to curb the spread of Covid-19.
A staunch supporter of the program, President Marcos had said the Kadiwa system would enable the public to buy goods at cheaper rates and the farmers to sell their crops without having to worry about transportation costs.
For the first quarter of the Marcos administration, the DA has assured the public it is speedily yet carefully looking into all aspects of the value chain, including any room for improvement.
Just this Sunday, the DA entered into a five-year project with Japan, called Market-Driven Enhancement of Vegetable Value Chain in the Philippines (MV2C).
In a statement, the DA said this project aims to encourage higher yields and income for farmers, and to bring "food security, accessibility, and affordability for Filipino consumers."
"The project commenced with a value chain survey in selected vegetable-producing provinces like Benguet and Quezon, where the MV2C pilot projects are also expected to be implemented. These projects shall include innovative solutions to promote efficiency along the vegetable value chain," the DA said.
The MV2C is a "technical cooperation" which intends to develop a vegetable value chain roadmap. (PNA)