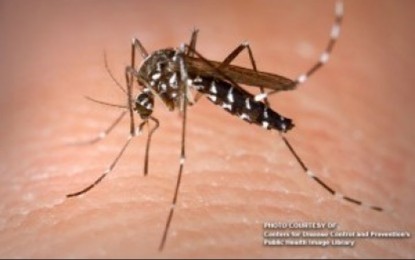 DUMAGUETE CITY – The province of Negros Oriental logged one new death due to dengue as cases continue to soar with the trend now being seen as "alarming", a key official of the Provincial Health Office (PHO) said on Monday.
Assistant Provincial Health Officer Dr. Liland Estacion told the Philippine News Agency the latest death due to dengue is a 16-year-old male from Barangay Maninihon, Bayawan City.
He expired at a private hospital in this capital last July 14, which brought to five the number of dengue deaths in Negros Oriental this year.
Records at the PHO showed that from January 1 to July 16, the province tallied 910 dengue cases, which is 144 percent higher compared to the 373 infections with zero deaths during the same period last year, she added.
"If this trend will continue, we will be seeing a potential outbreak and right now, this is already alarming," Estacion said.
Health authorities here say 2022 is what they call an "epidemic year" given the three-year cycle in which dengue cases in the province spike based on previous trends and with the anopheles mosquito, the dengue virus carrier, being endemic to Negros Oriental.
Estacion called on the local government units (LGUs) to strengthen their measures against dengue to prevent an outbreak.
LGUs are now coming up with a uniform ordinance that will ensure public safety against dengue, such as the strict implementation of the 4S Strategy, including search-and-destroy of mosquito breeding places, Estacion said. (PNA)