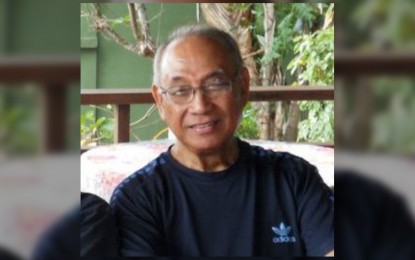 MANILA – Veteran print and wire service journalist Guillermo "Gil" H. A. Santos died on July 17 due to pneumonia, his family announced in a Facebook post. He was 90.
Born on April 21, 1932, Santos finished his journalism course at Far Eastern University in Manila.
In his younger years, Santos was a staff of the Associated Press branch offices in Manila and Bangkok.
In 1992, he was appointed general manager of the state-run Philippine News Agency (PNA) by the administration of President Fidel V. Ramos, but he later opted to become publisher of the Philippine Journalists, Inc.
Before he got sick, he was serving as executive director of the Philippine Press Institute (PPI) based in Intramuros, Manila. He also taught journalism for a long time at the Lyceum of the Philippines University.
The family said inurnment services will be at the Luna Room of La Funeraria Paz at Manila Memorial Park in Sucat, Parañaque City from July 19 until noon of July 20. There will be necrological services on Wednesday at 6 p.m.
One of Santos's children, Alice Yambao-Santos, said her father was rushed to the hospital three weeks ago and was diagnosed with pneumonia. (PNA)