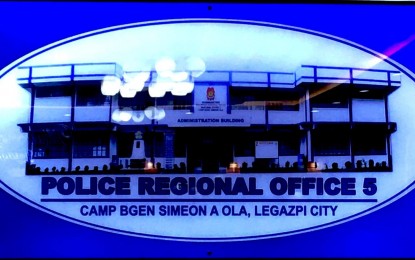 LEGAZPI CITY – A New People's Army (NPA) combatant was collared by police operatives in Placer, Masbate on Monday.
In a report released on Tuesday, the Police Regional Office (PRO) 5 (Bicol) identified the suspect as Jose Martin Hicalo, alias "Reymart Calo", an active member of Platoon 2, Larangan 2, Komite ng Probinsiya 4 under the command of Reynaldo "Ka RM" Mollejon since 2018.
Hicalo was nabbed at his residence in Placer town, the PRO-5 report stated.
He is facing a murder case lodged at the Regional Trial Court Branch 49 in Cataingan, Masbate with no bail recommended.
The report did not provide other details.
"Our force shall remain strong and committed to putting behind bars those who have done wrong and bring justice to the victims," Brig. Gen. Mario Reyes, PRO-5 director, said in a statement.
The Communist Party of the Philippines - NPA is listed as a terrorist organization by the United States, the European Union, the United Kingdom, Australia, Canada, New Zealand, and the Philippines.
The Anti-Terrorism Council also formally designated the National Democratic Front as a terrorist organization on June 23, 2021, citing it as "an integral and inseparable part" of the CPP-NPA created in April 1973. (PNA)