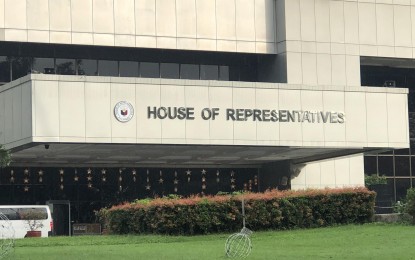 MANILA – A measure seeking to criminalize violations of occupational safety and health (OSH) standards has been filed in the House of Representatives.
Gabriela Partylist Representative Arlene Brosas filed on Tuesday House Bill 2126, proposing that employers face imprisonment for up to 12 years for gross violations of Republic Act 11058 or the OSH Law which result in the death of workers, aside from the fines ranging from PHP1 million to PHP3 million.
The bill also stipulates that employers and their contractors and subcontractors stand to lose their business permits for repeated violations of the OSH Law.
It states that willful failure or refusal of an employer, contractor, or subcontractor to comply with the required OSH standards or with a compliance order issued by the Secretary of Labor and Employment or by the Secretary's authorized representative will entail an administrative fine of PHP100,000 at most per day until the violation is corrected, counted from the date the employer or contractor is notified of the violation or the date the compliance order is duly served on the employer.
Brosas said an employer, contractor, or subcontractor who willfully fails or refuses to comply with the required OSH standards or with a duly issued compliance order, and engages in any acts to aid, conceal or facilitate such non-compliance will pay a fine of PHP300,000 on top of the daily fine and imprisonment of one year to three years, at the discretion of the court.
"Our bill enumerated the gross violations of OSH Law which can be penalized by fines or imprisonment or both, including failure to heed the Labor department's compliance order, failure to hold OSH trainings, failure to designate safety officers, and failure to secure a fire safety certificate," she said.
She said that even with the enactment of the OSH Law, employers continue to neglect workers' health and safety which often lead to injuries and death.
"That is why we need to introduce stiffer penalties and imprisonment in the law. Dapat may makulong sa pagkamatay ng mga manggagawa sa pagawaan (Someone needs to be imprisoned for the deaths of the workers in the workplace)," Brosas said.
The bill prevents waivers or affidavits of desistance from derailing the pursuit of legal actions against erring employers, citing the usual tactic of guilty employers to force grieving families to sign waivers in case of workplace deaths.
Under the measure, the company's president, vice president, chief executive officer, general manager, managing director or partner can be held liable for imprisonment over gross violations of the OSH Law.
"We have successfully pushed for the enactment of the OSH Law in 2018. Now, we are continuing the campaign for safer workplaces by pushing for the enactment of this important measure. This is not an easy feat, as we will face again the strong opposition of employers who lobbied for the removal of penal provisions in the final version of the OSH Law," she said. (PNA)