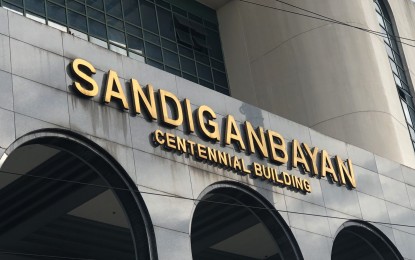 MANILA – The Sandiganbayan has sentenced a former Samar town mayor to up to eight years in prison on graft charges filed by a municipal employee who exposed anomalies in the local government unit (LGU).
In a decision dated July 18 penned by Associate Justice Alex Quiroz, the anti-graft court convicted former San Sebastian town mayor Arnold Abalos for removing municipal planning and development coordinator Robert O. Rebosura from his post, after he shed light on unremitted workers' contributions to the Government Service Insurance System (GSIS) in 2012.
The mayor had been earlier convicted on separate graft charges.
The accused claimed he decided to relieve Rebosura, citing absenteeism where the complainant was allegedly reporting to work only thrice a week.
Rebosura, meanwhile, said his replacement stemmed from his and other municipal employees' previous filing of cases against the mayor, including a complaint for the non-remittance of GSIS contributions.
In convicting Abalos, the court, among other things, said the complainant was denied the opportunity to explain his side and that the manner of his removal from the post was "attended by irregularity" as it was only done "by means of a mere memorandum, unsupported by any complaint, investigation or formal charge".
Last June, the Sandiganbayan denied an appeal filed by Abalos and affirmed its November 2021 ruling against him and former municipal treasurer Virginia Uy of six to eight years imprisonment for failing to remit the local government's PHP1.27 million tax dues to the Bureau of Internal Revenue (BIR) for the years 2008 and 2009.
In that case, the court's Third Division found Abalos and Uy guilty beyond reasonable doubt of one count of violation of Section 3(e) of the Anti-Graft and Corrupt Practices Act.
In 2018, Abalos and Uy were also ordered by the Sandiganbayan to pay a total fine of PHP200,000 after pleading guilty to 40 counts of violation of the GSIS Act of 1997 for failure to remit to the Government Service Insurance System (GSIS) some PHP6.9 million in employee contributions from 2008 to 2012. (PNA)