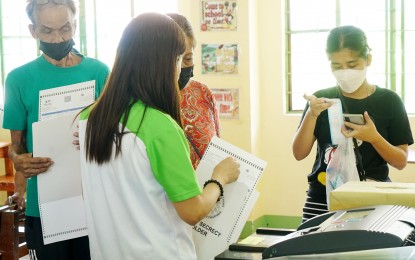 MANILA – An official of the Commission on Elections (Comelec) on Wednesday said a synchronized holding of the national and village polls will be costly for the government.
In a message, Comelec Deputy Executive Director for Operations Teopisto Elnas said the two elections differ greatly in the manner these are held -- national elections are automated while village polls are manual.
"National and local elections are already automated and automated elections are very expensive. (For the barangay polls), we have 42,000 barangays all over the country, so in effect, we will have 42,000 ballot cases," Elnas added.
Elnas added that preparations for synchronized national and village polls would need a lot of time.
"Unlike national and local elections, there are only 1,634 cities and municipalities. We will have different ballots for each barangay and that will entail a lot of expenses and time for Comelec to prepare. So, as far as the Comelec is concerned and in line with that law it's not practical to mention Barangay and SK (Sangguniang Kabataan) polls and national elections," he added.
Section 38 of the Local Government Code states that the barangay elections shall be non-partisan and shall be conducted in an expeditious and inexpensive manner.
The budget for this year's BSKE polls is over PHP8.4 billion.
Senators Francis Escudero and Jinggoy Estrada have separately filed measures to suspend the BSKE which is set on December 5.
Escudero is pushing for the village and youth polls to be held in May 2024 while Estrada wants the elections to be reset to the first Monday of December 2023.
The lawmakers said the budget to be used for the holding of this year's village and youth polls may be utilized to fund economic and health programs to help ease the effects of the pandemic on Filipinos. (PNA)