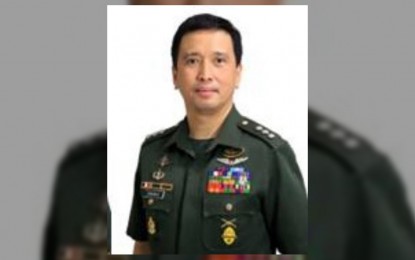 MANILA – The Presidential Security Group (PSG) is in the "final stages of preparation" for the first State of the Nation Address (SONA) of President Ferdinand "Bongbong" Marcos Jr. on July 25, its commander said Wednesday.
In an interview with reporters, PSG Commander, Col. Ramon Zagala said the PSG continues to make "necessary coordination" with the Philippine National Police (PNP), Armed Forces of the Philippines, Bureau of Fire Protection, and other security agencies to ensure that there would be no untoward incidents before, during, and after the SONA.
"So these preparations are being planned since last week and we at PSG…we are prepared in coordination with the PNP so that everything will run smooth from the time he arrives, he delivers the SONA, until he returns to Malacañang," Zagala said.
He said the PSG is heightening security measures to ensure that the President, the First family, and all attendees are safe.
"We assure you that we will deploy enough personnel to protect the President, the First family, and all those attending. As you know, it is not just the President attending the SONA. There will be members of the House of Representatives, the Senate, and other guests who will be attending," he added.
Zagala also noted that the PSG is also in full alert of anything that could derail the smooth conduct of the first SONA of Marcos.
"What's important is we receive information and all this information we receive we consider important that we verify. For now, everything is okay. However, if there are any new information then we will act on it," he said.
However, he assured that the PSG has not received any information on plans to sabotage the SONA.
Last week, the PSG led an inter-agency meeting to discuss the safety and security preparations for Marcos' first SONA.
Series of oculars, walk-throughs, and inter-agency coordination are also being held until the day of the SONA itself, according to the PSG.
There will be over 21,000 police officers deployed for the security of the event, according to the PNP's National Capital Region Police Office.
The PNP is also set to enforce a strict gun ban in Metro Manila from July 22 to 27.
House Secretary General Mark Llandro Mendoza earlier said the House of Representatives is expected to be at full capacity during Marcos' first SONA.
This would be the first time that Congress will be allowed at full capacity since 2019. Former President Rodrigo Duterte held his last two SONAs in a mixed live and virtual setup as part of efforts to control the spread of Covid-19.
The SONA is a constitutional obligation and yearly tradition where the President reports on the status of the country unveils the government's agenda for the coming year and proposes to Congress certain legislative measures.
The 1987 Philippine Constitution fixed the date of the SONA "every year on the fourth Monday of July." (PNA)